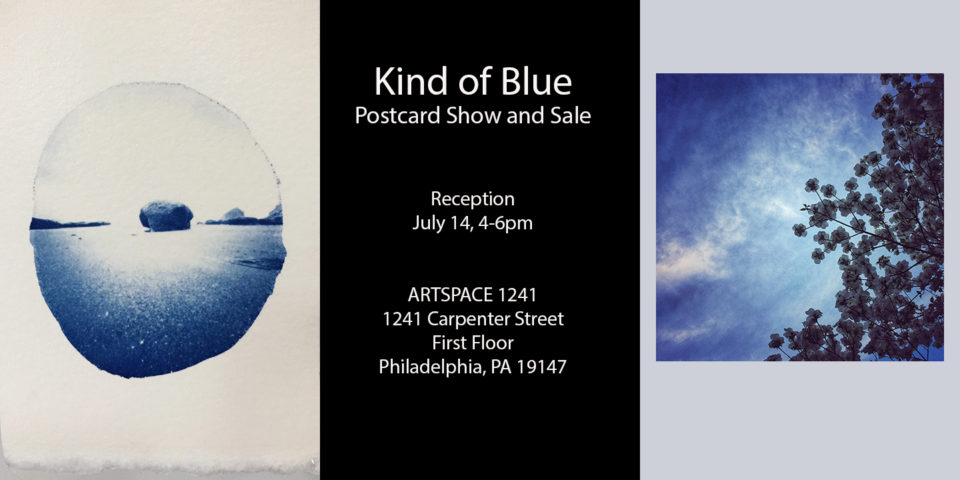 Selections from my 4X6 postcard images will be exhibited and for sale as part of Kind of Blue.
Some people sing the blues. Some people feel blue. Picasso has a blue period. Blueberries are yummy and a Kind of Blue. Robin's eggs are blue. Listen to a little Miles Davis Kind of Blue or Joni Mitchell Blue. African Americans created the Blues.
Kind of Blue is a small works show + sale with 190 post card sized entries by 77 artists, both local and far-flung.
Work is cash + carry. Please bring cash or checks to purchase work.
#ARTSPACE1241
#1241carpenter