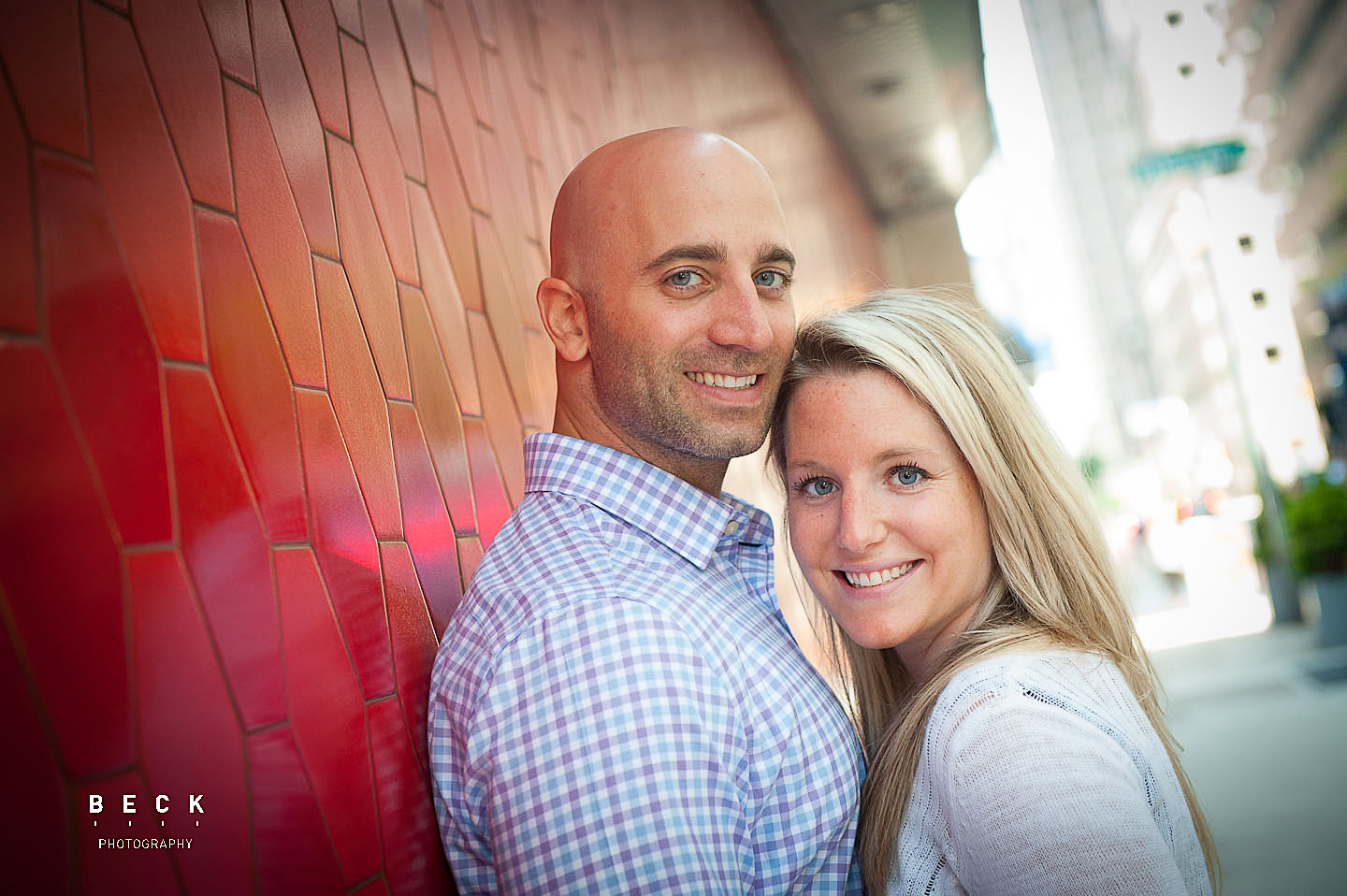 Textures and color are things that can really set one photo apart from another.  When Summer and Drew mentioned leaving our original engagement shoot location of Rittenhouse Square, the location where he had earlier proposed, and heading over to the Continental Midtown, I was really excited to photograph them under the Olive.  But what really caught my eye were the flashing lights from the trash truck that was parked just off camera on 18th street and making the red tile almost glow.
Who knew we would have some accompaniment from a street musician?!
Looking forward to photographing Summer and Drew's December wedding at Pomme.