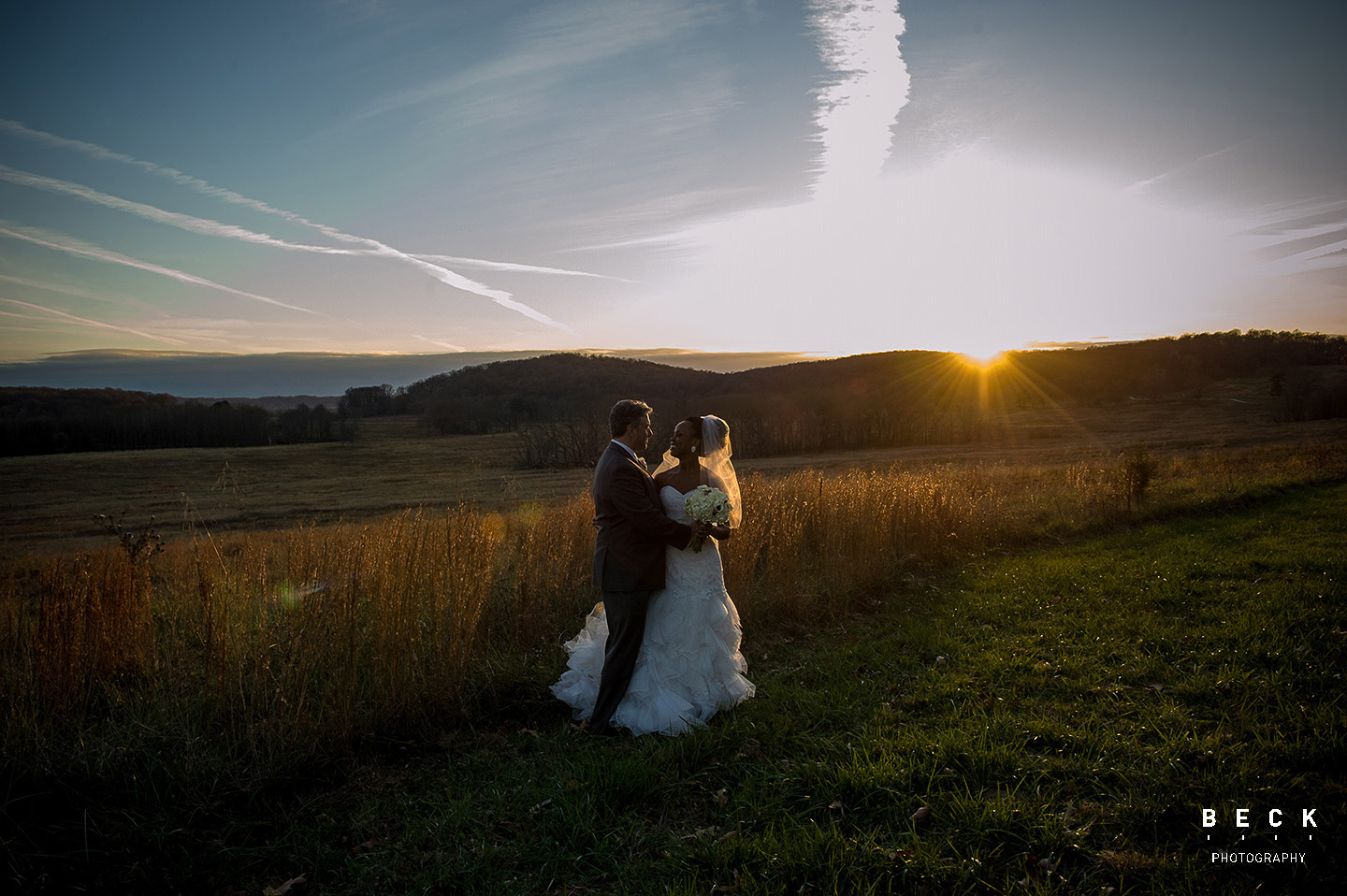 Chasing the light. It was late November with about 15 minutes of beautiful light left after we finished the ceremony and family photos in the church. The sun would go down and my light would be gone for good.  A photographers nightmare at a wedding where the bride and groom really wanted their photos in the park they love so much.  Robin and I talked many times about what to do and how best to use that small amount of time, since seeing each other for formals prior to the ceremony was off the table. Would the ceremony end on time? Would both families be where they should be for the church formals? Would we be waiting for Uncle Bob because he forgot he was needed for the special pictures?  What if there was no sun?  Robin, always the optimist, said it would be fine.  And it was.  Though she did tell me she heard it might snow that day so she got herself a nice fur muffler and cape!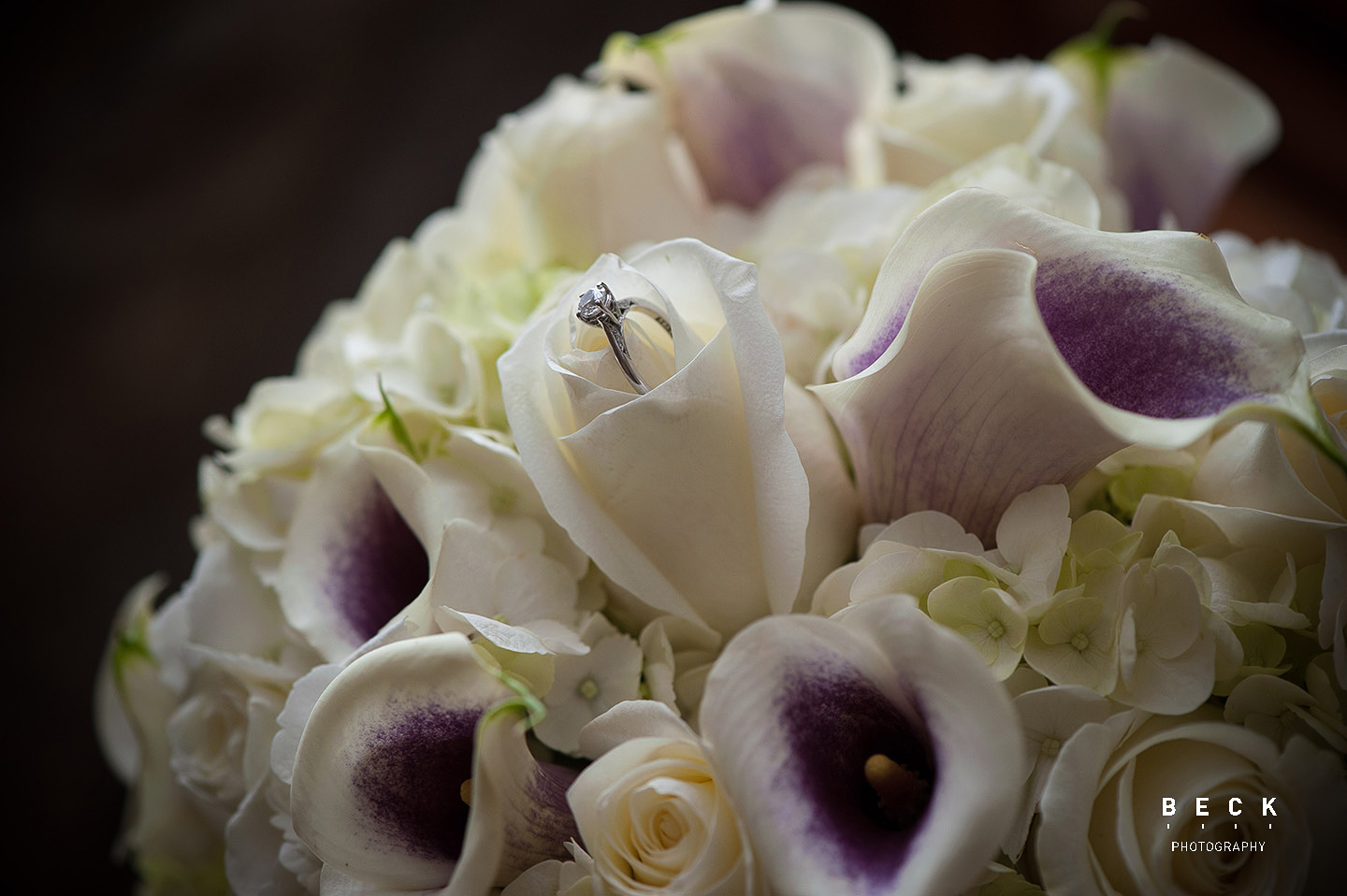 Robin gives her son Matthew a hug before she puts on her dress.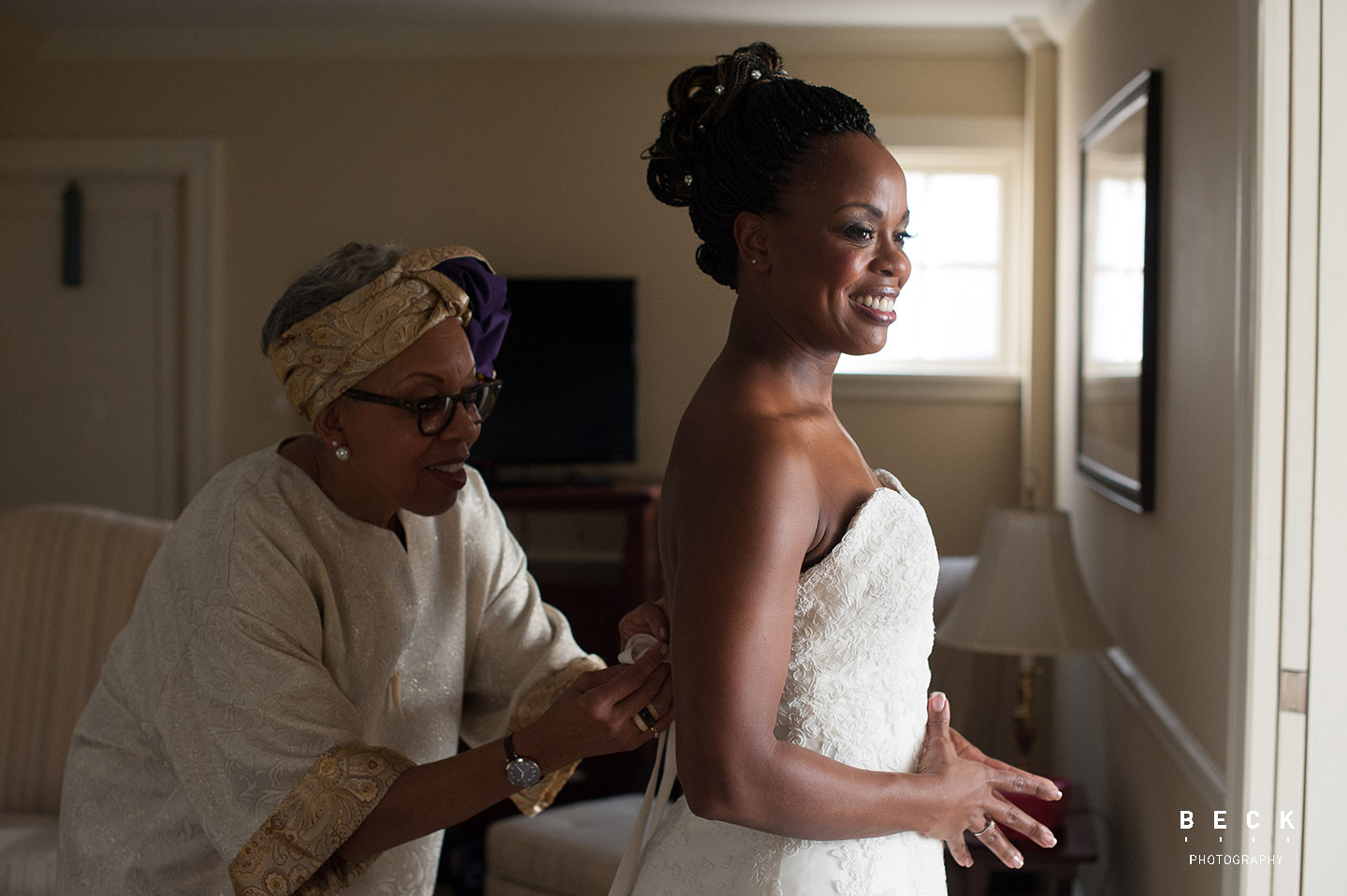 Robin made an excellent choice by hiring Beke Beau for her make up.  Jennifer Supper of Kaleidoscope Weddings kept the day moving along!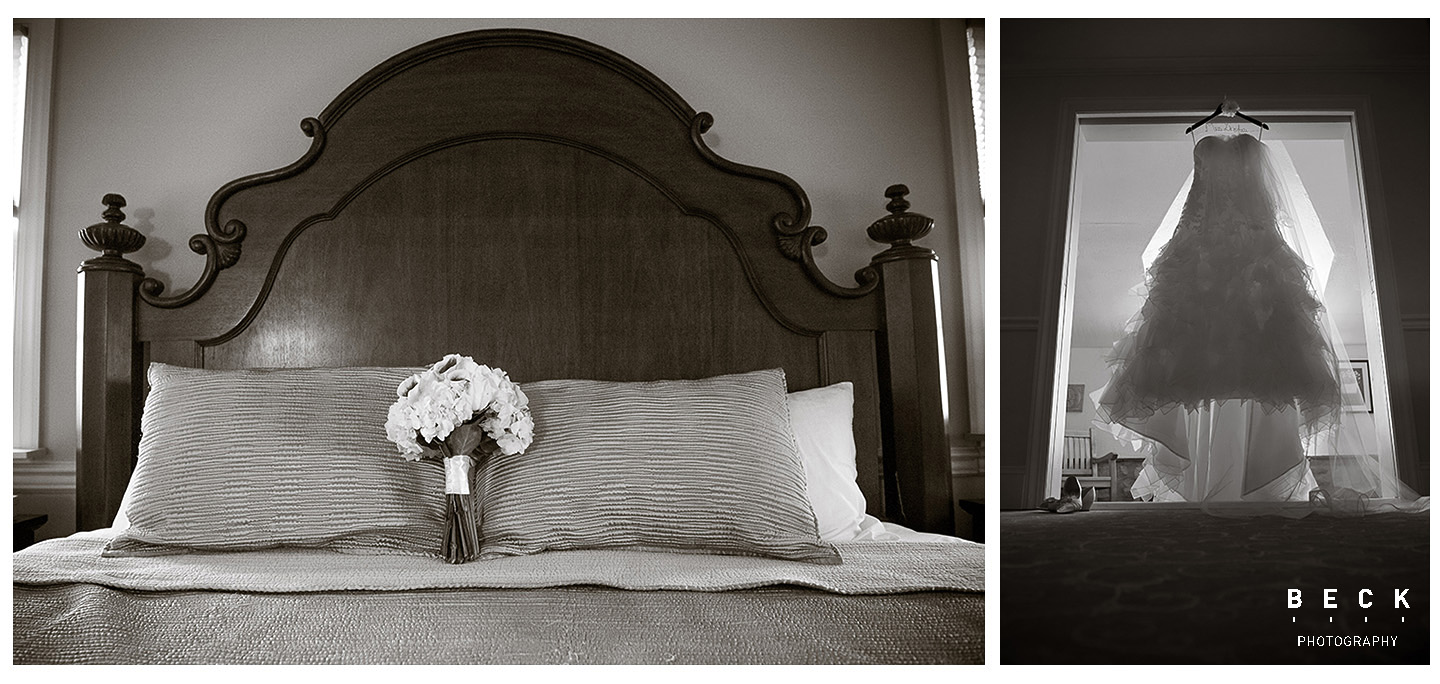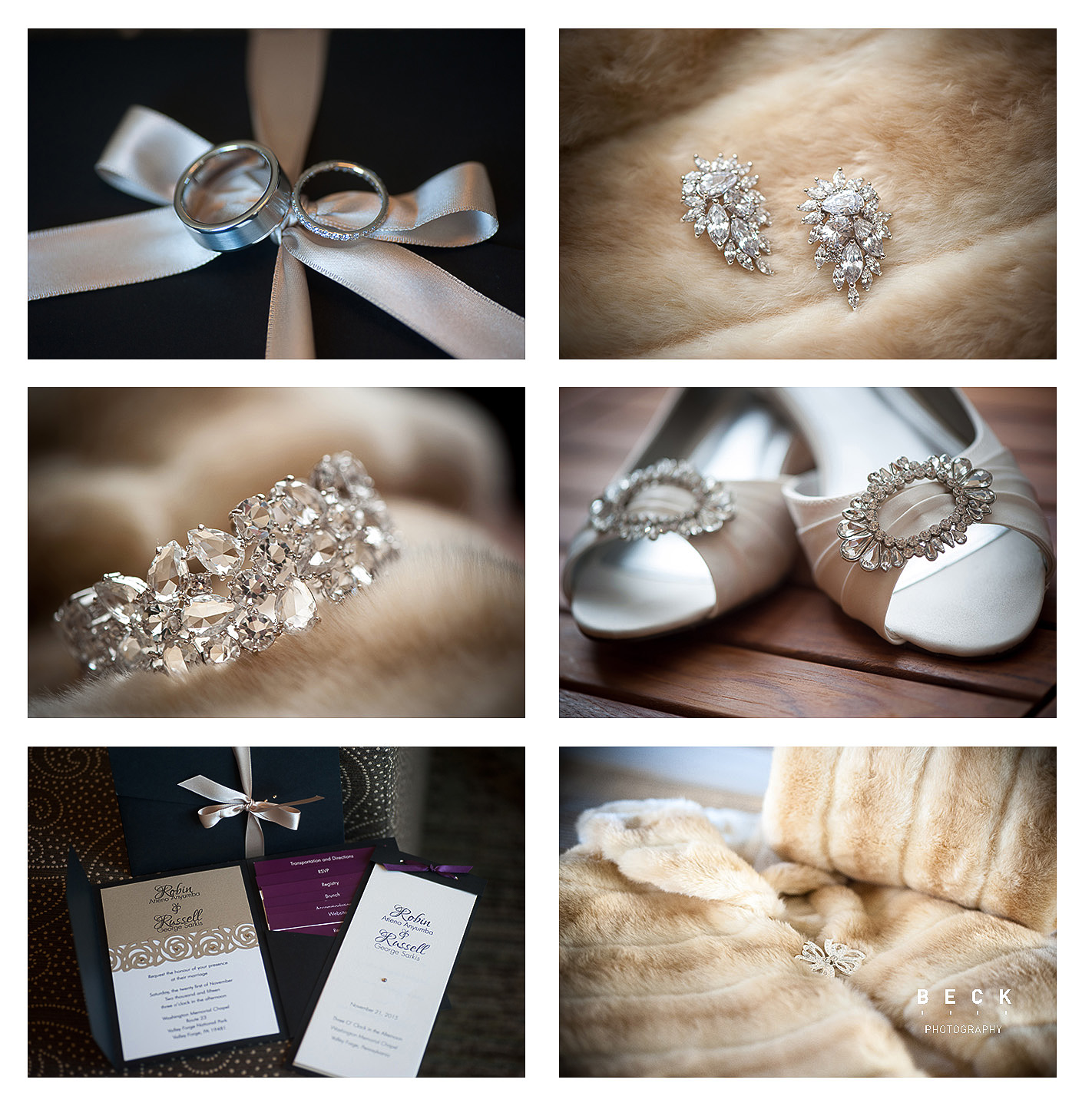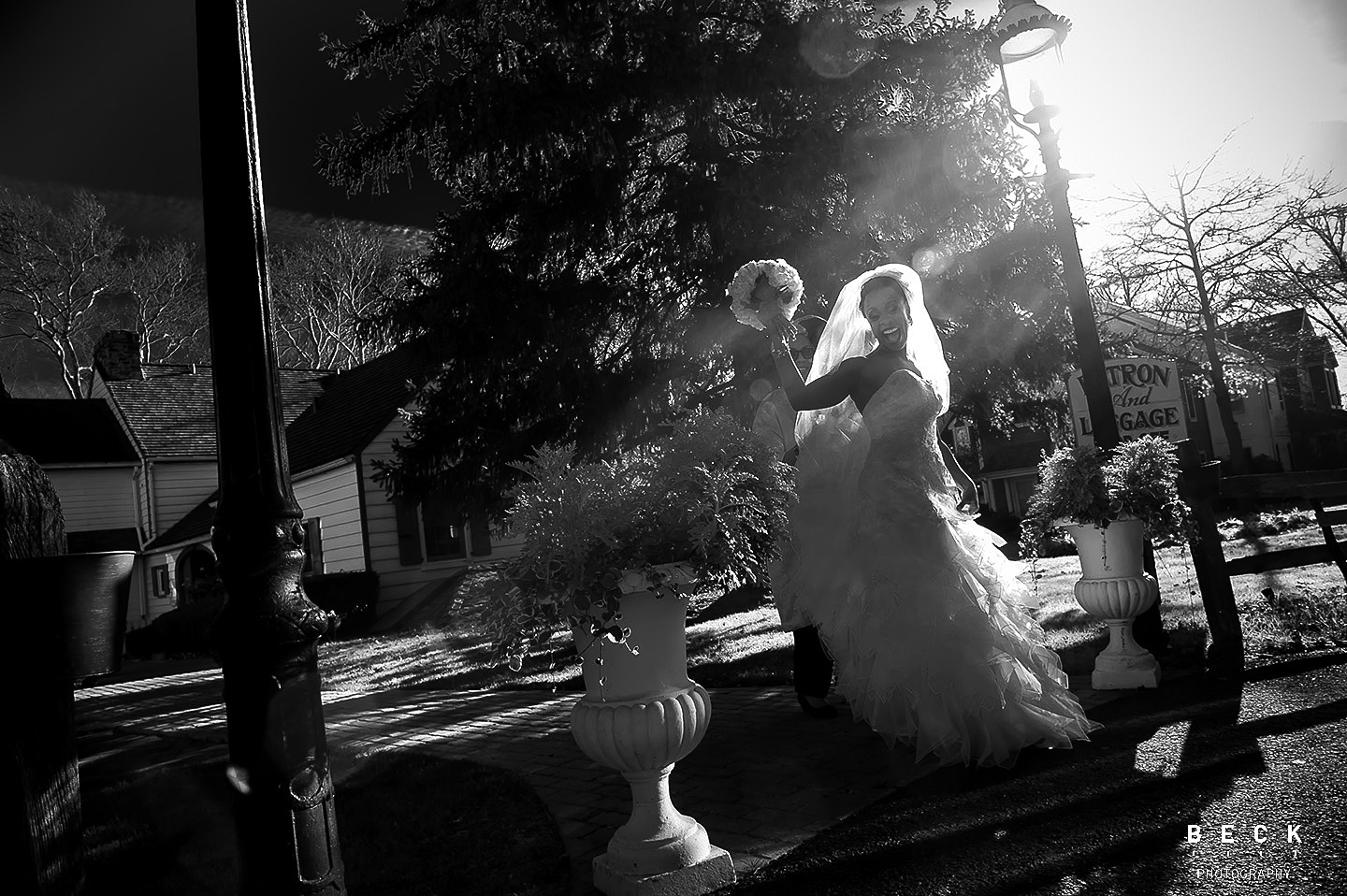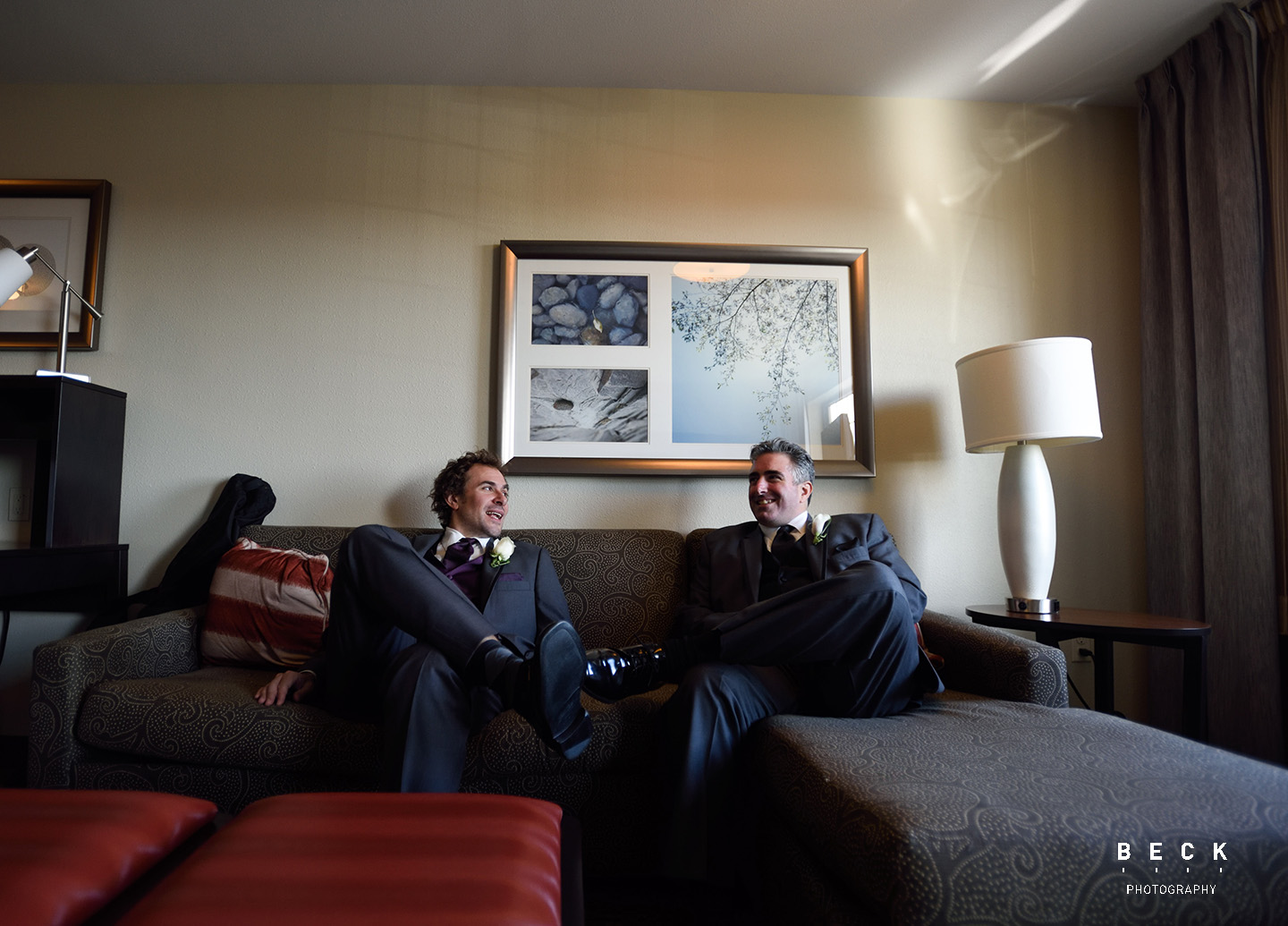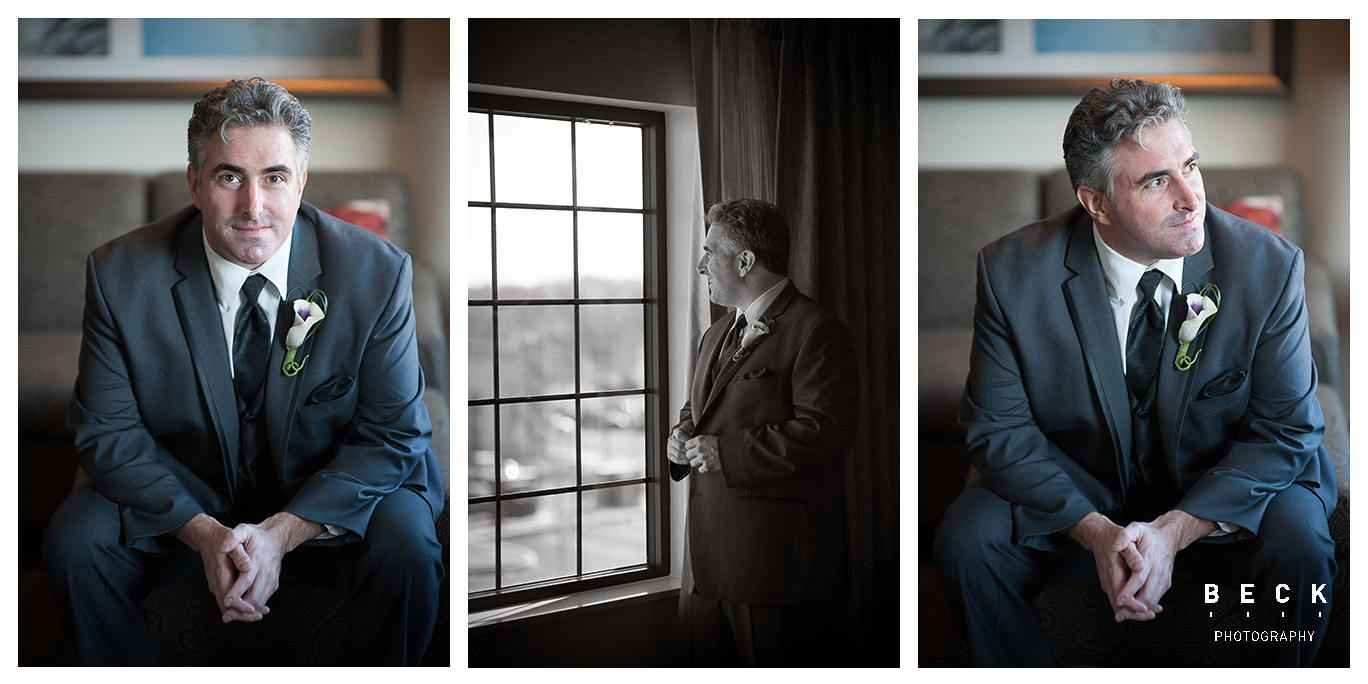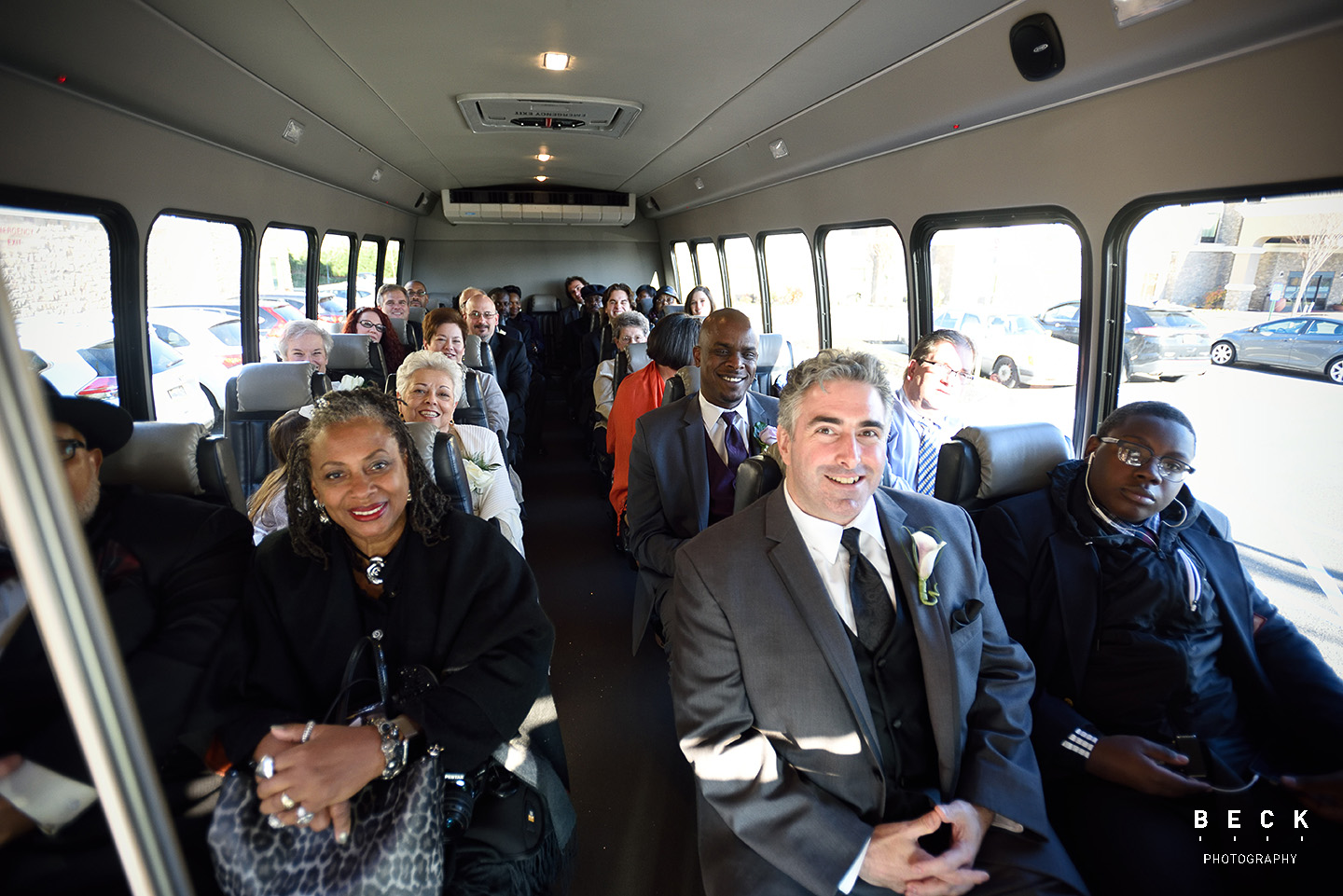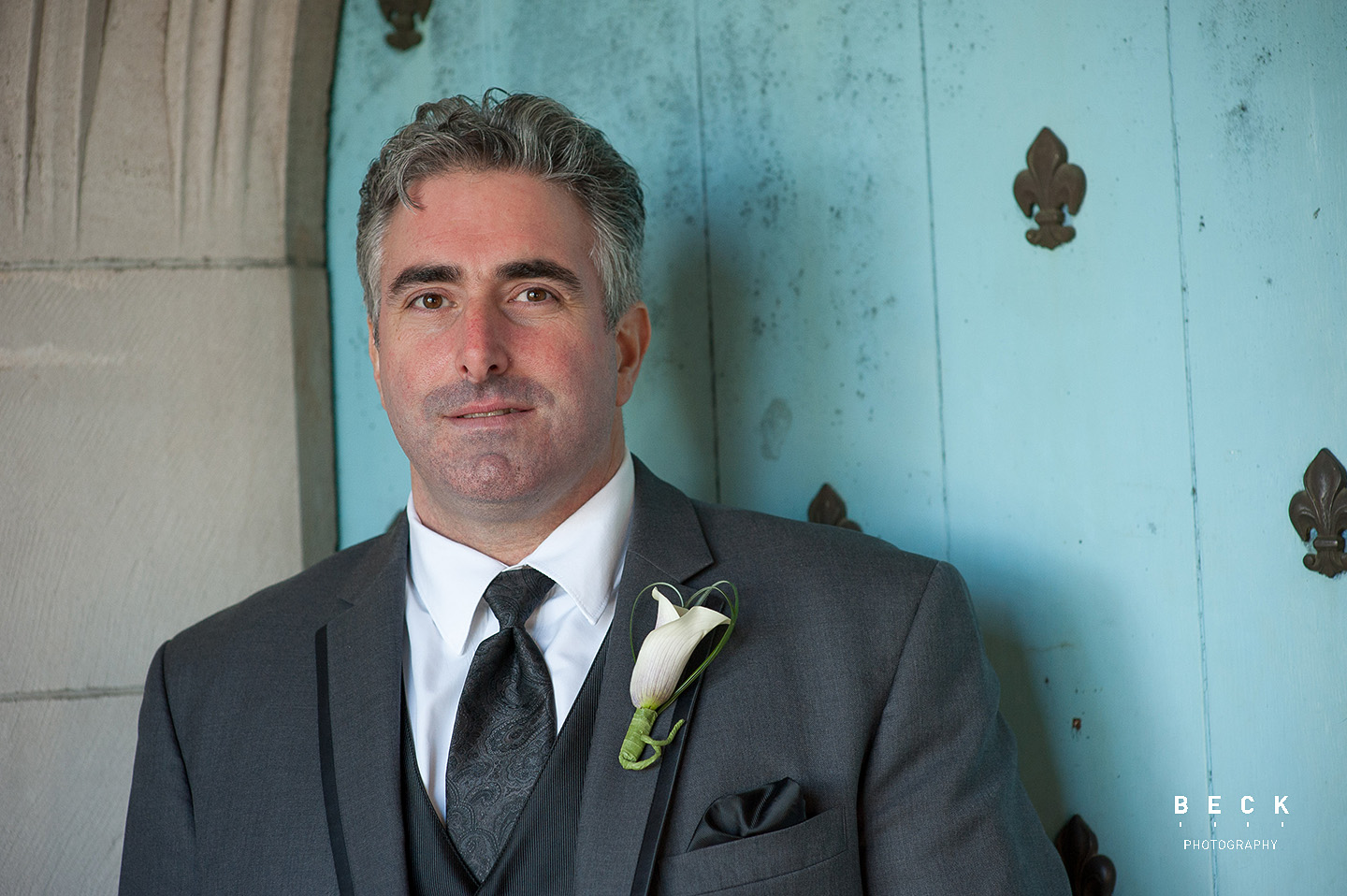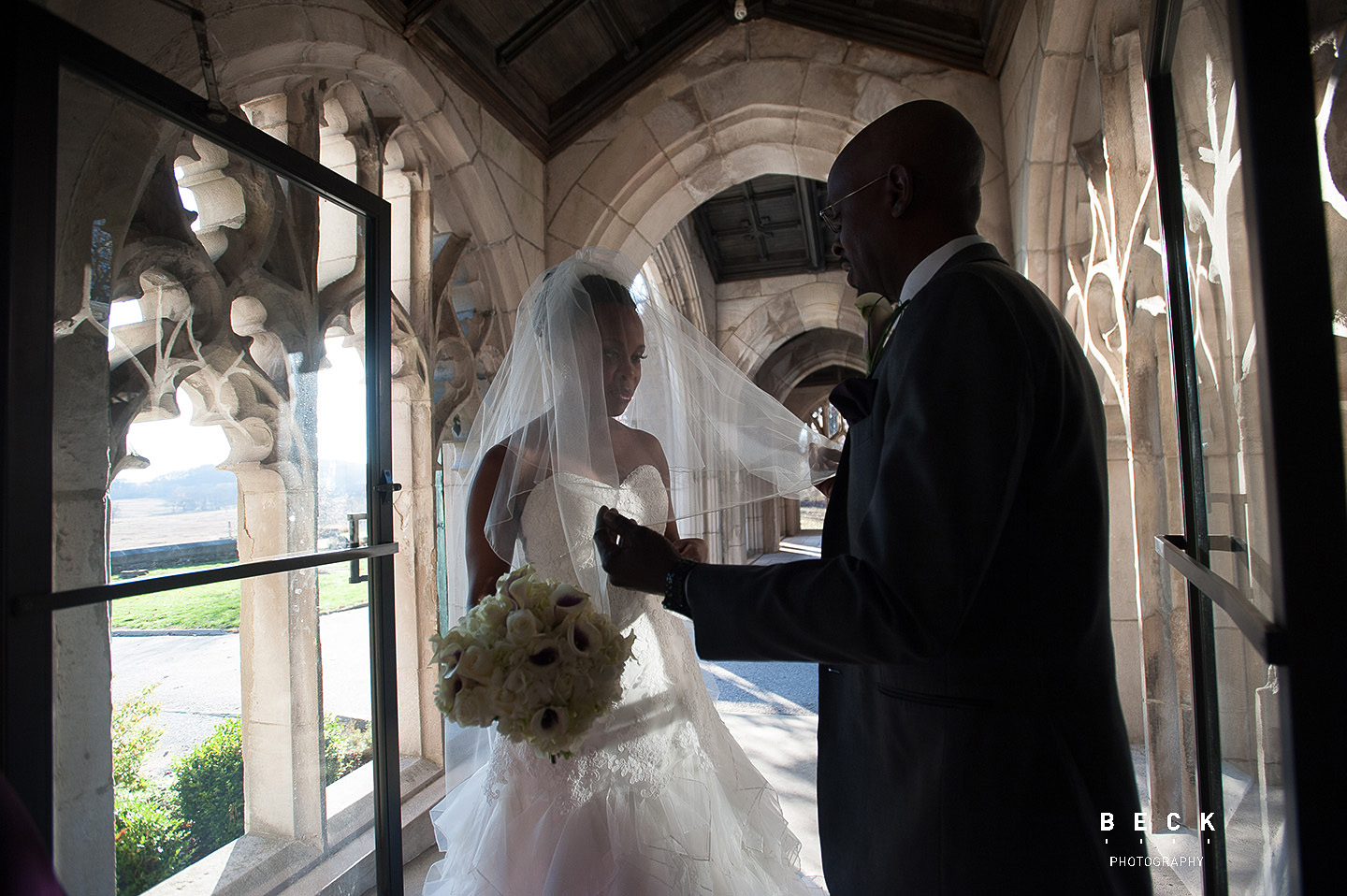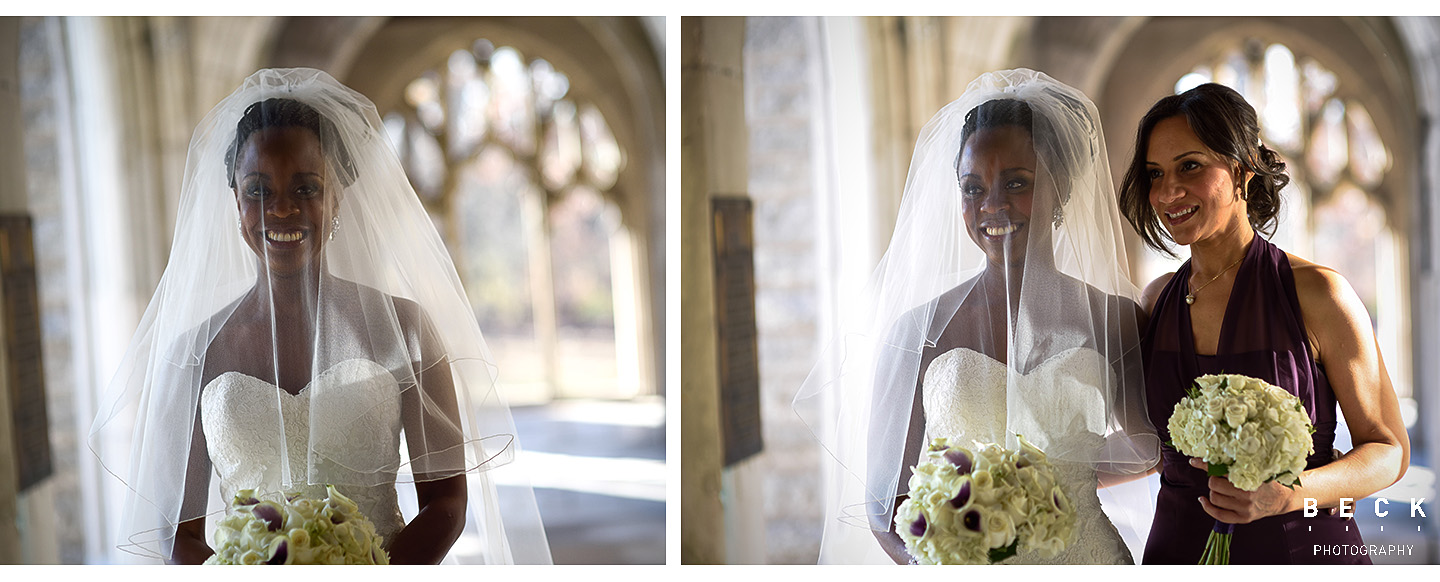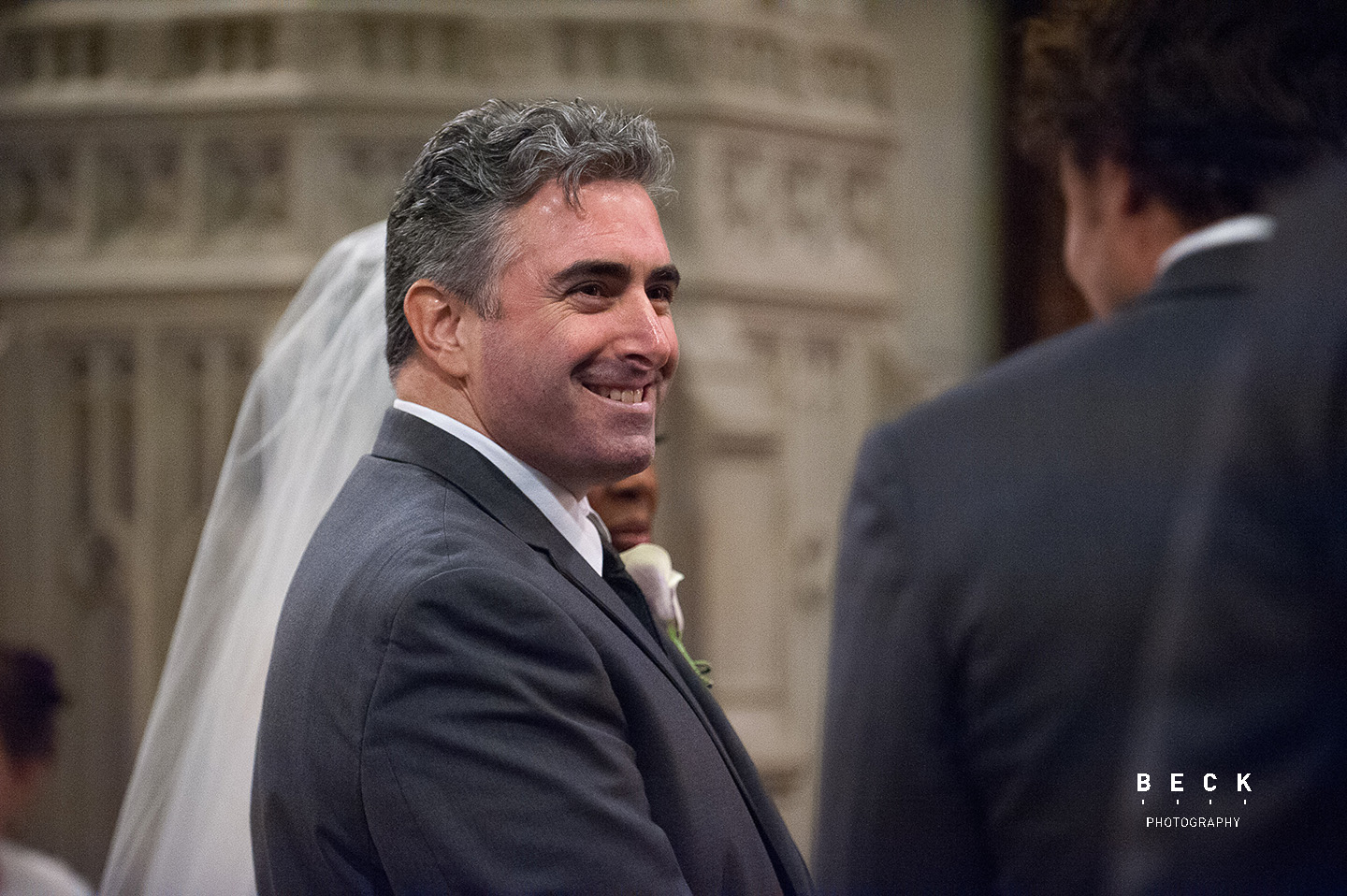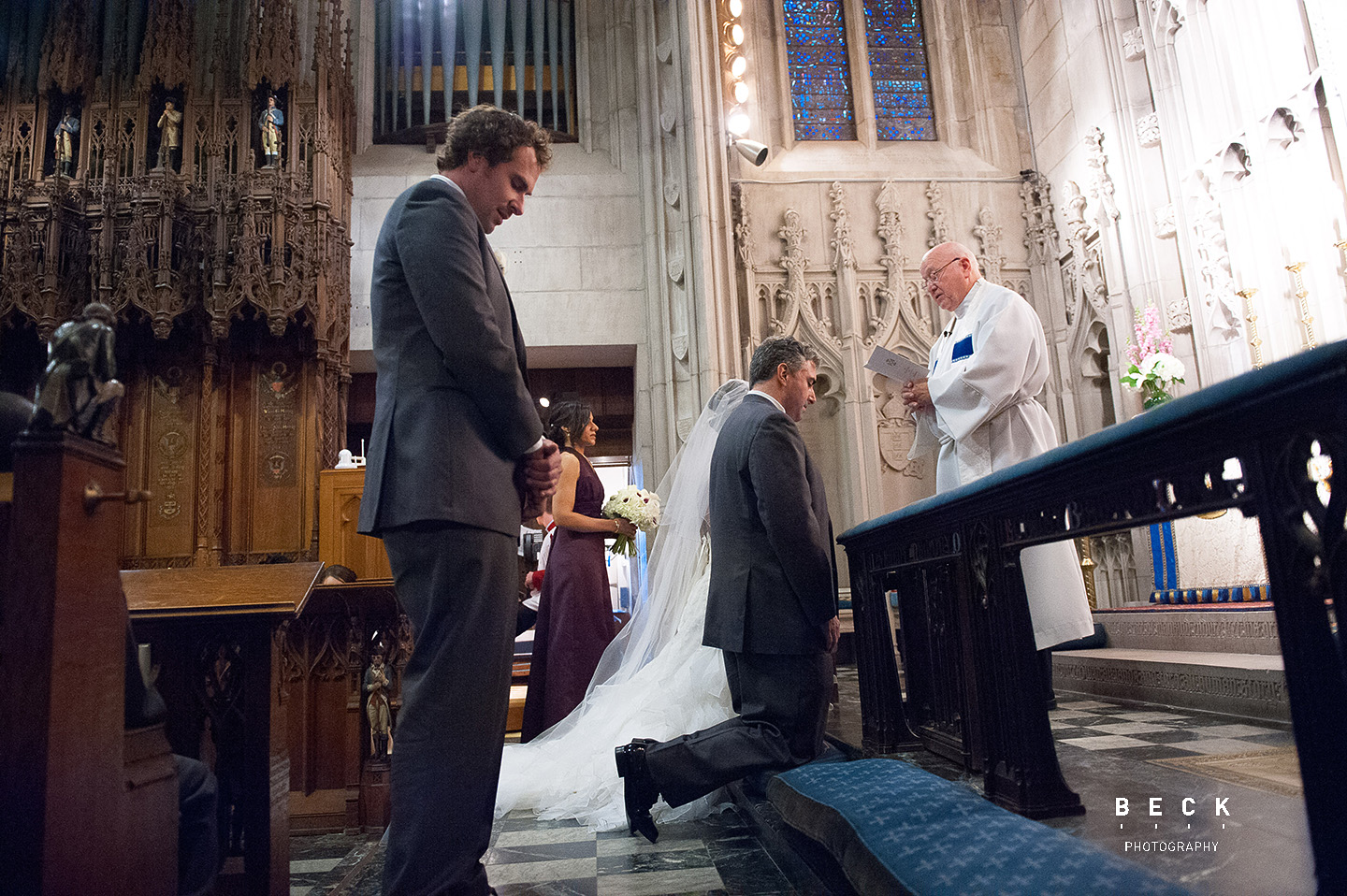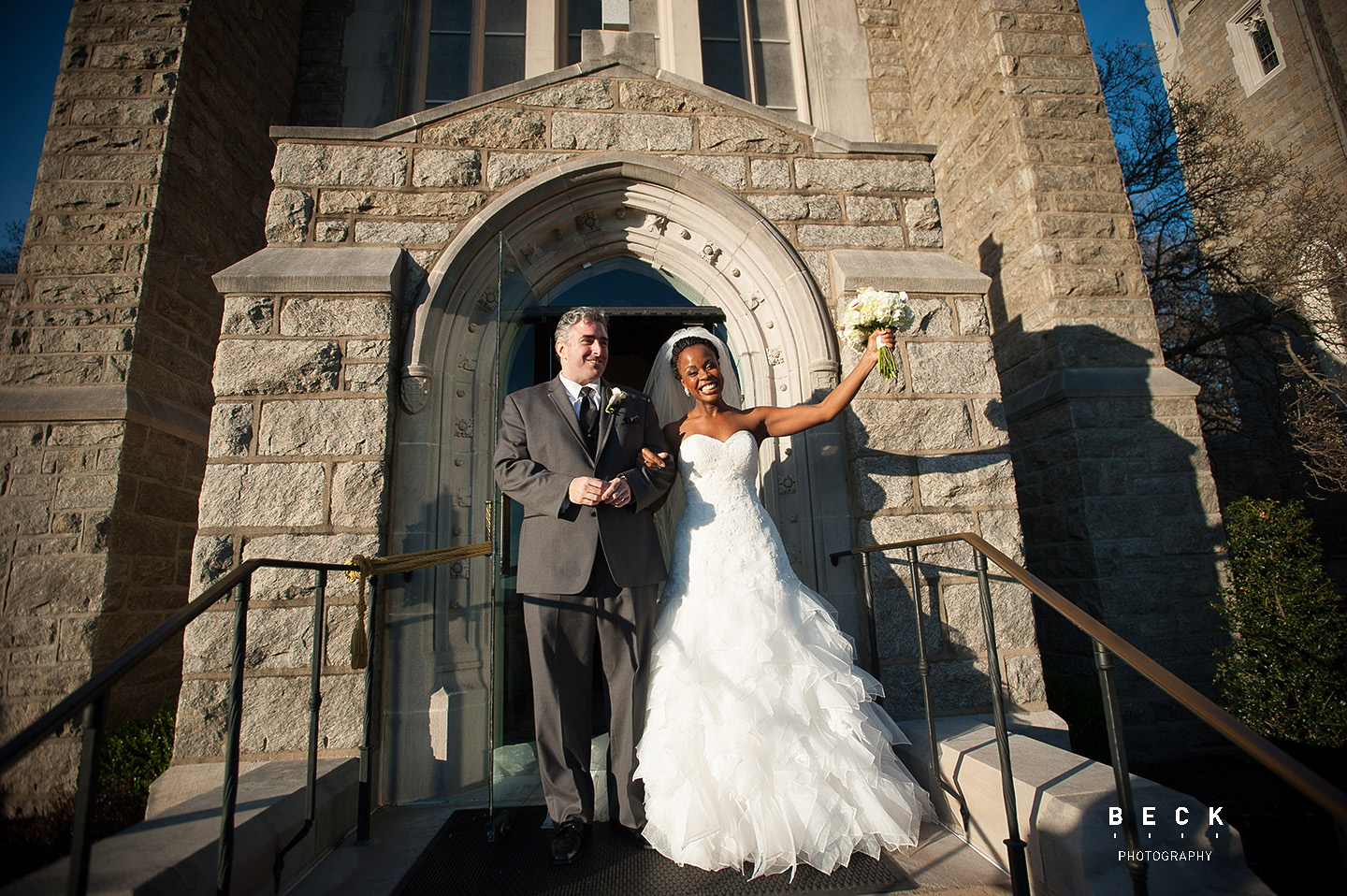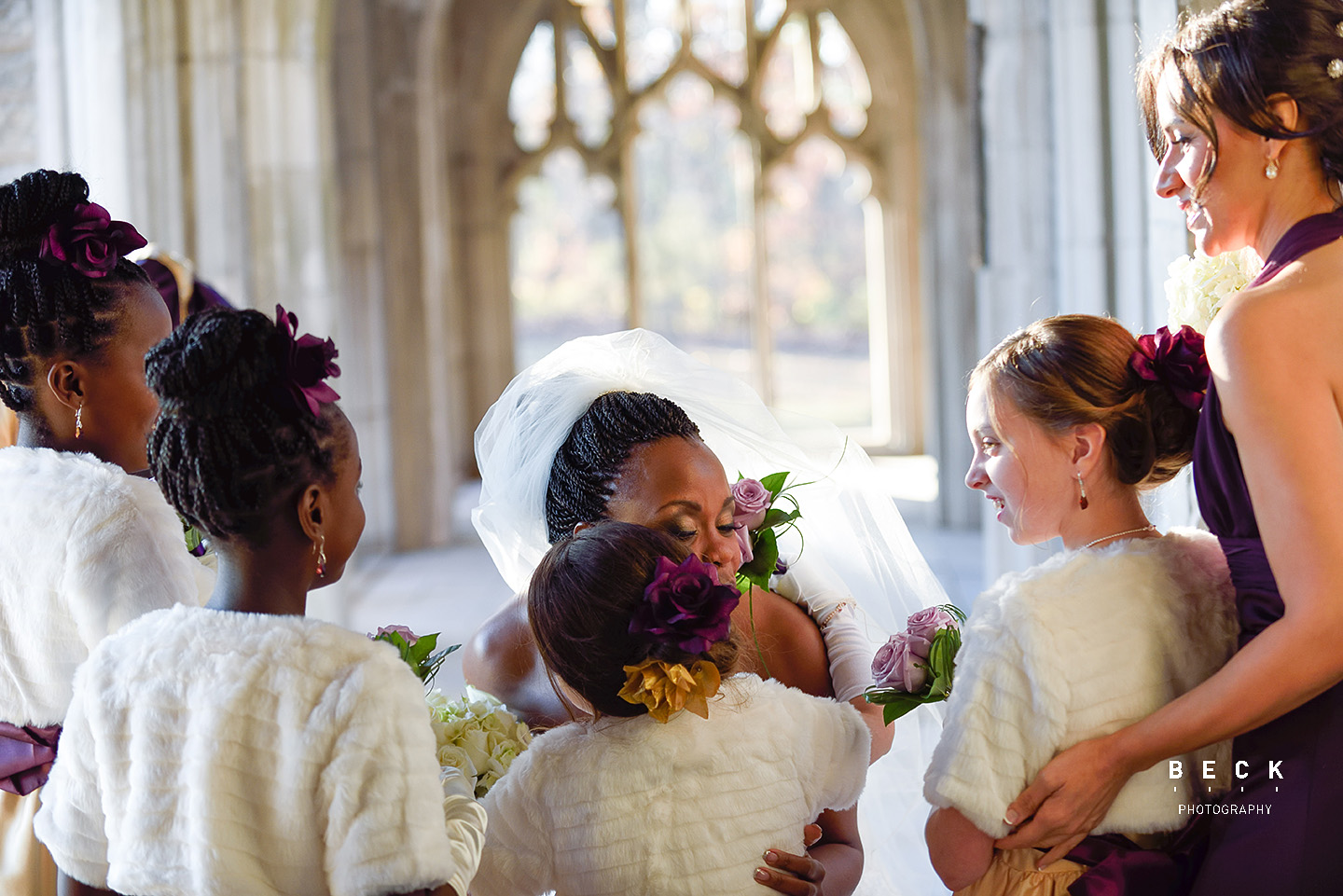 The bride's maids were Robin's nieces, with the exception of Robin's Maid of Honor.
Matthew gets a hug from his good buddy Cade while the bridesmaids ham it up for my second photographer.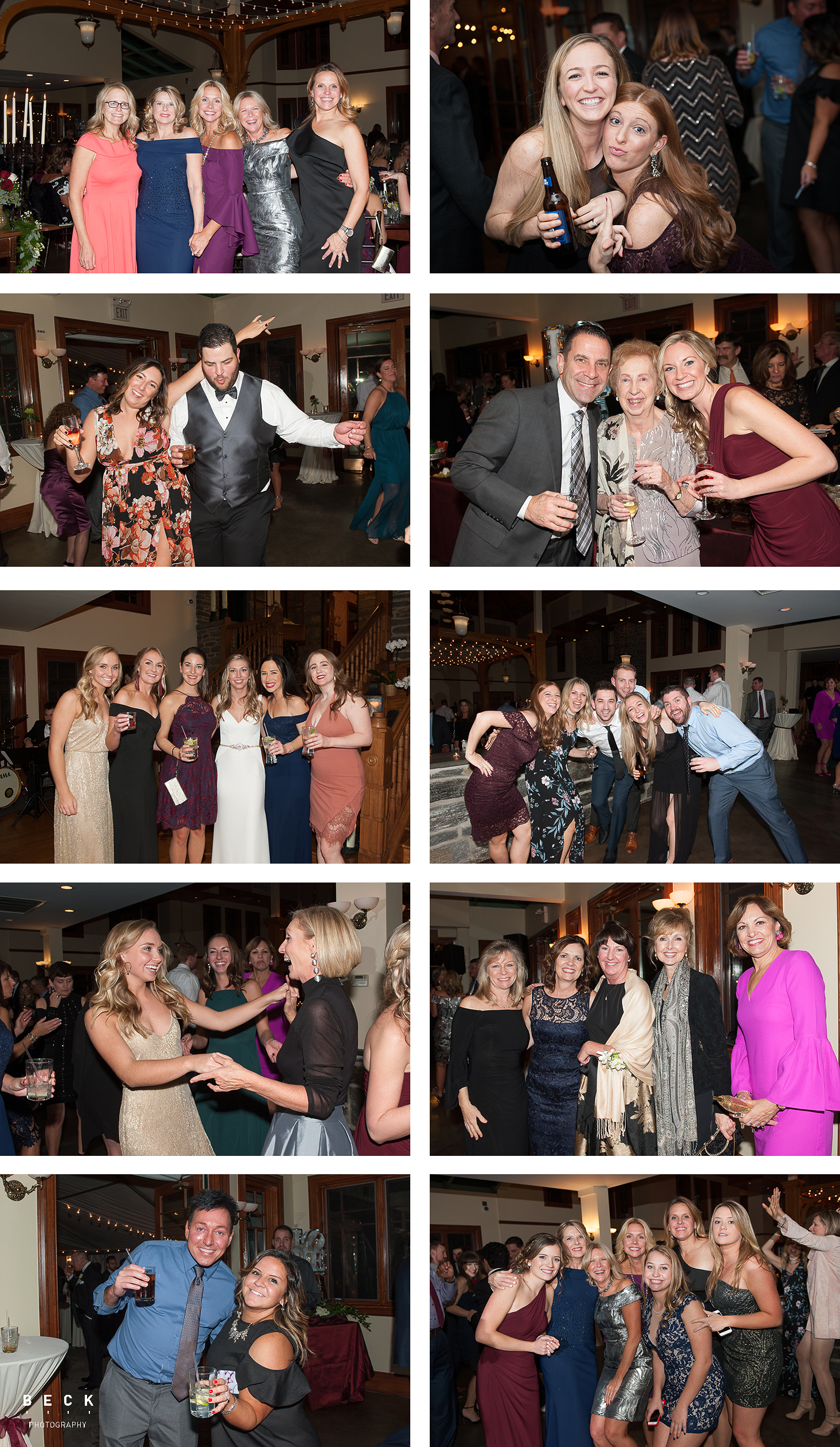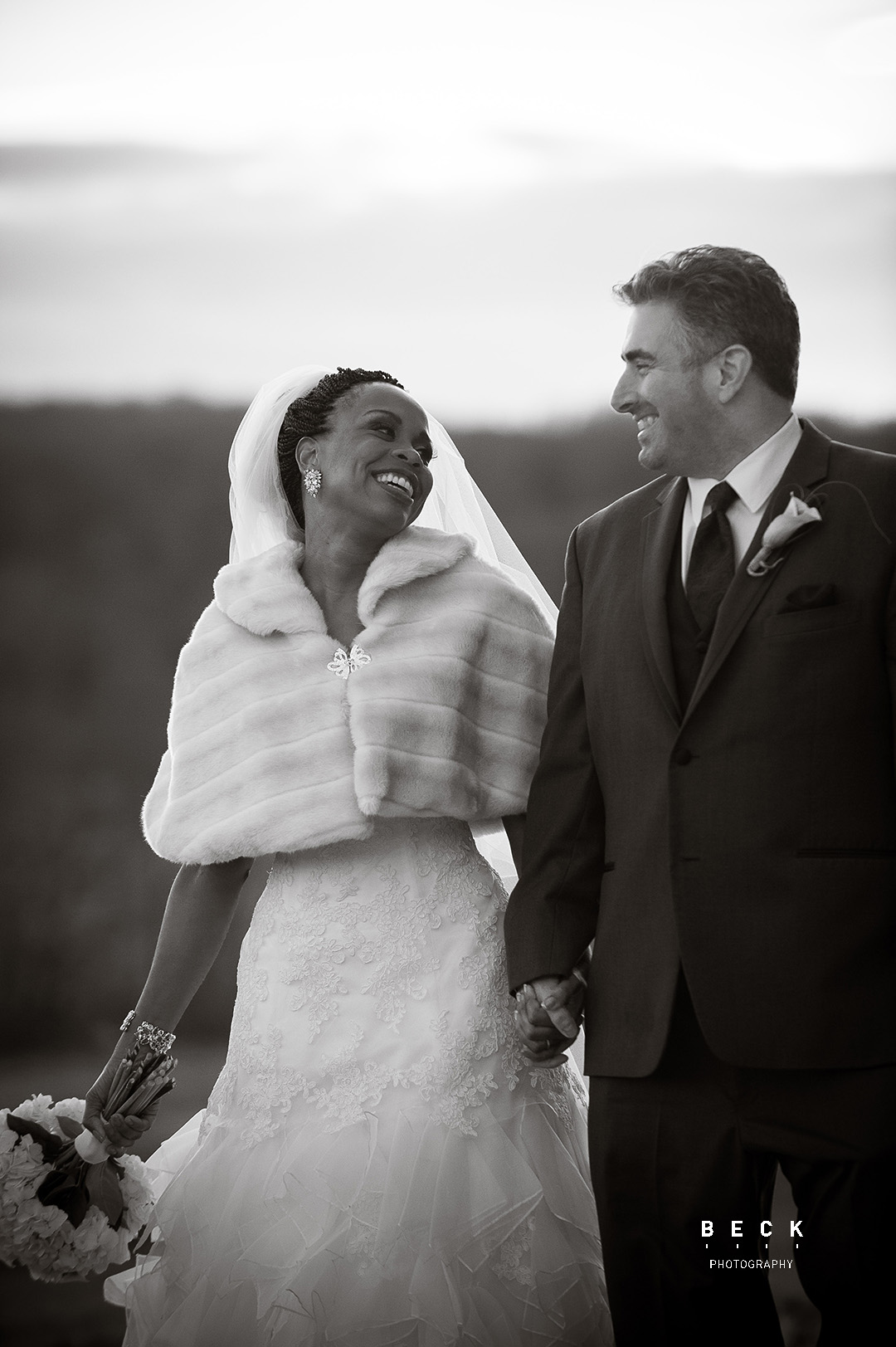 Robin and Russell get the award for being the most cooperative couple while shooting as much as we could in about 15 minutes until the sun went down!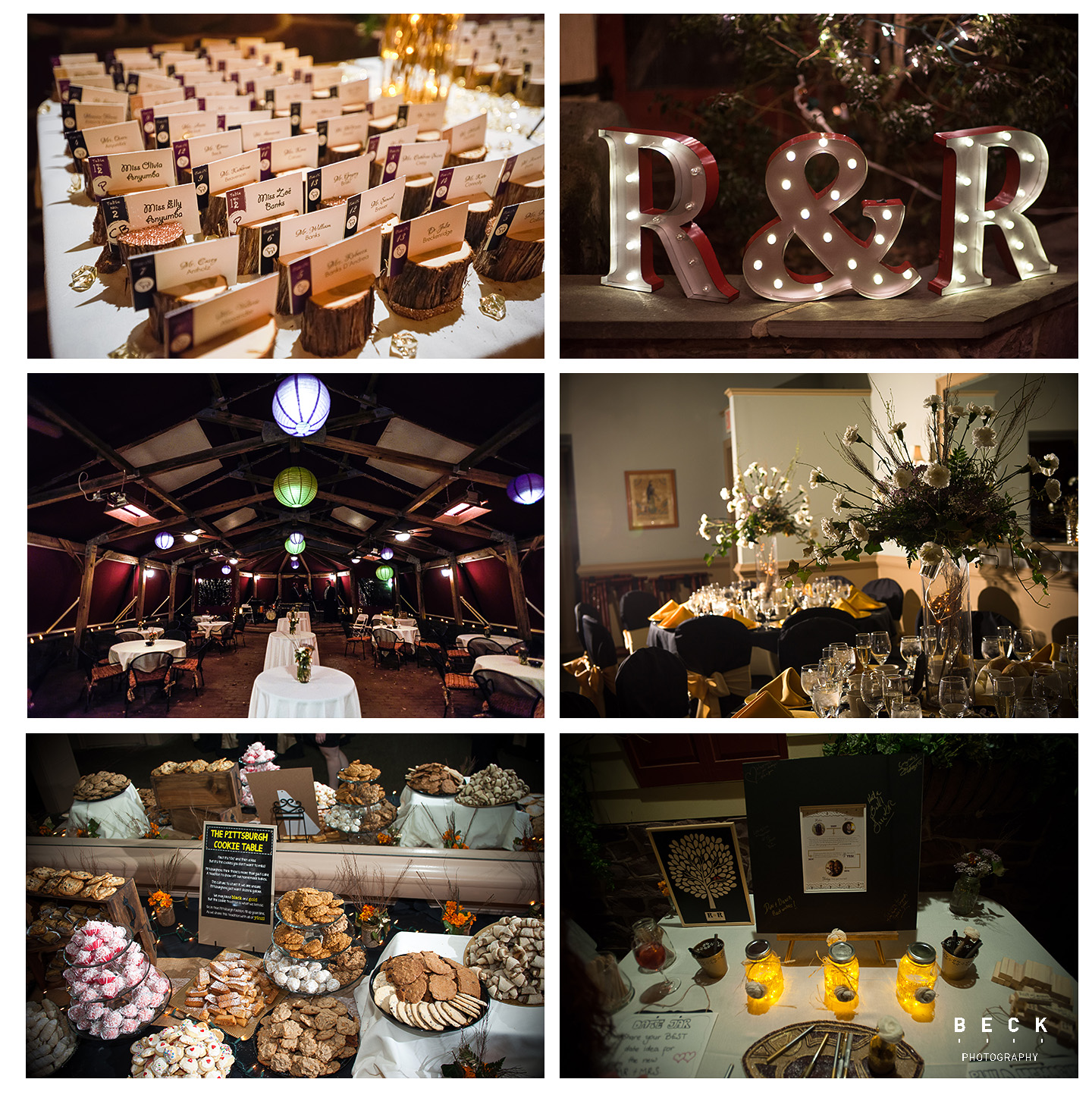 The Pittsburgh Cookie Table!  One of many personal touches at the reception.
As Robin and Russell entered the cocktails, they had their 1st First Dance with lots of bubbles.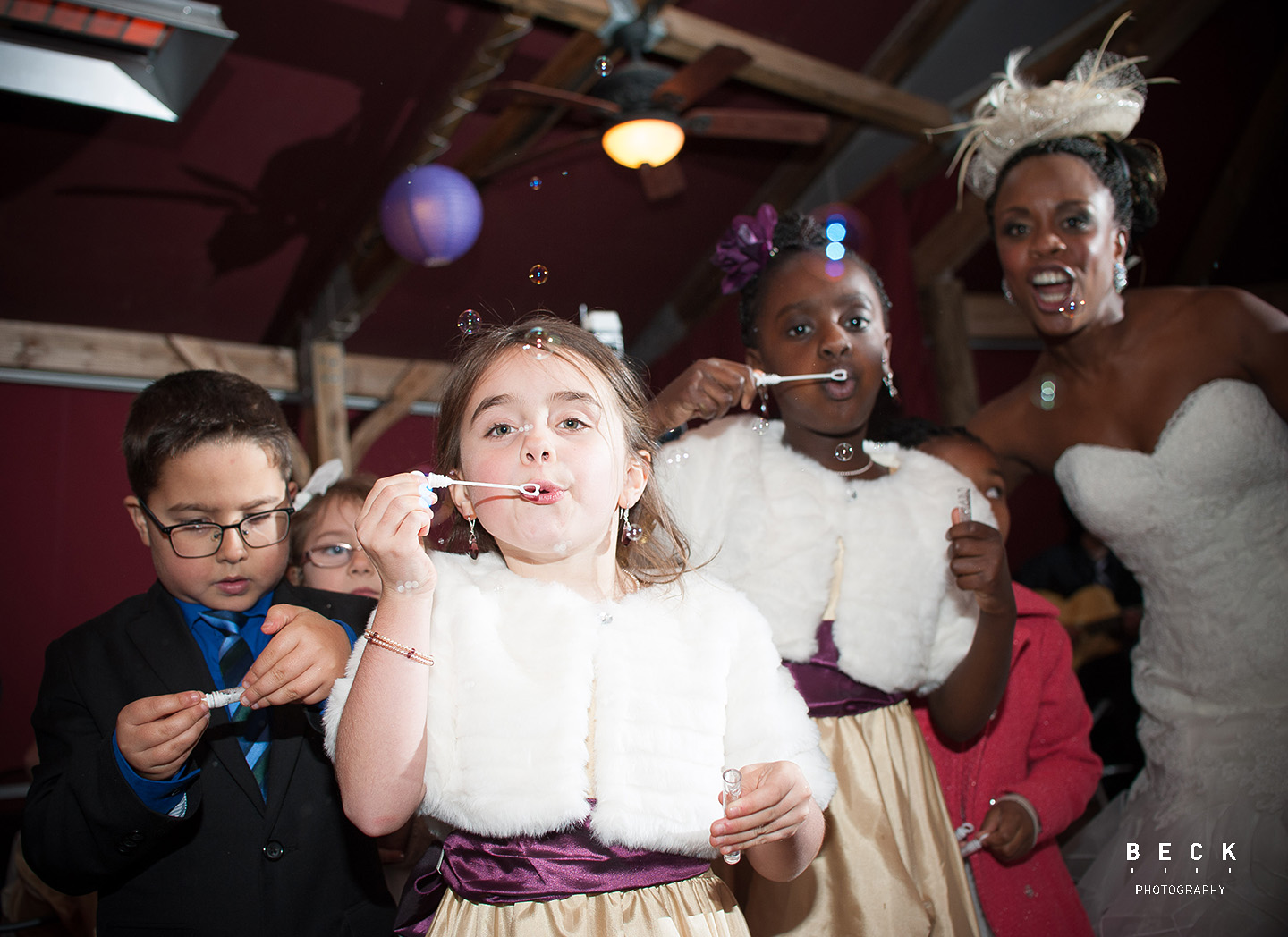 Then they had their 2nd First Dance before being seated for dinner.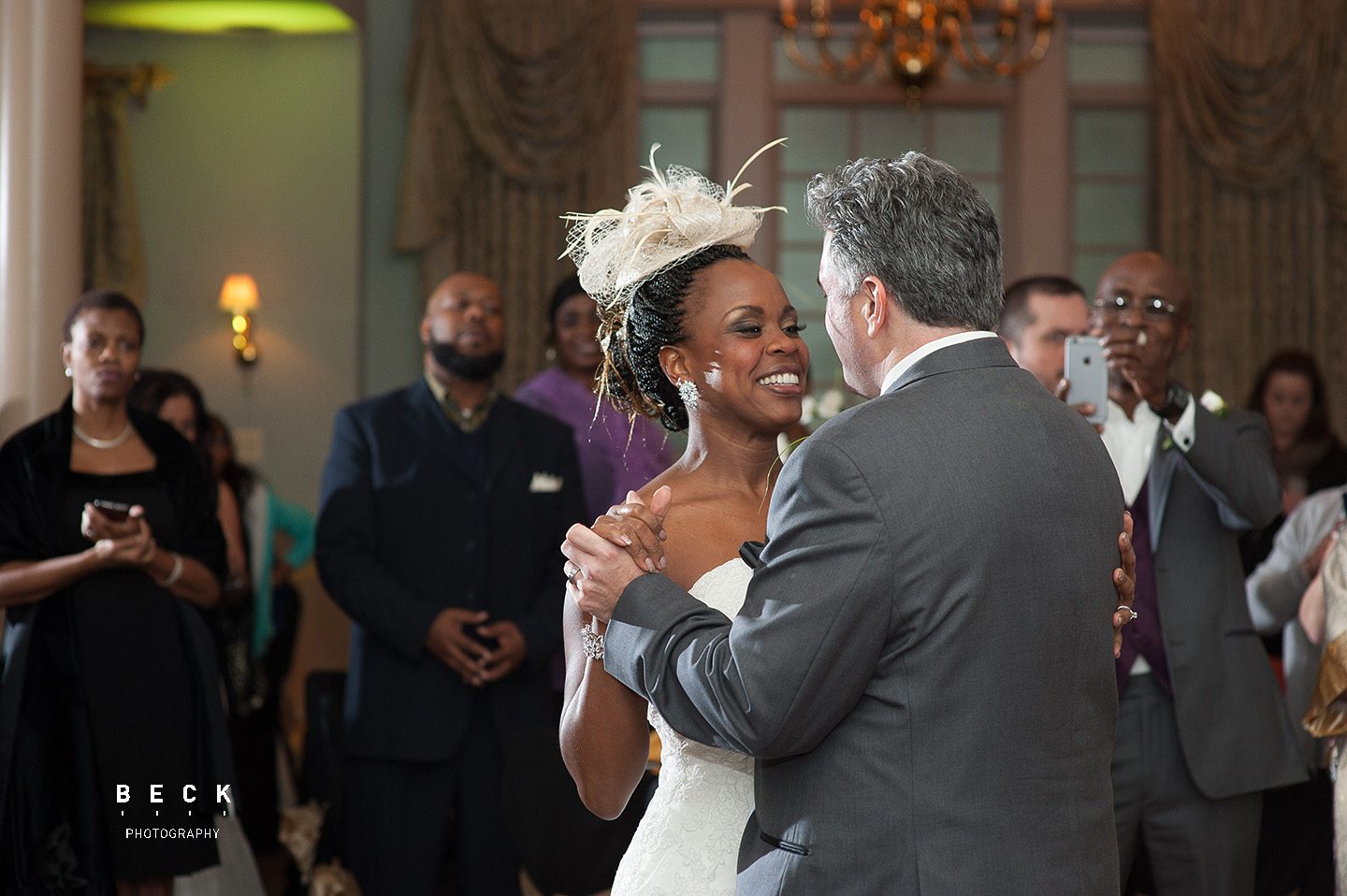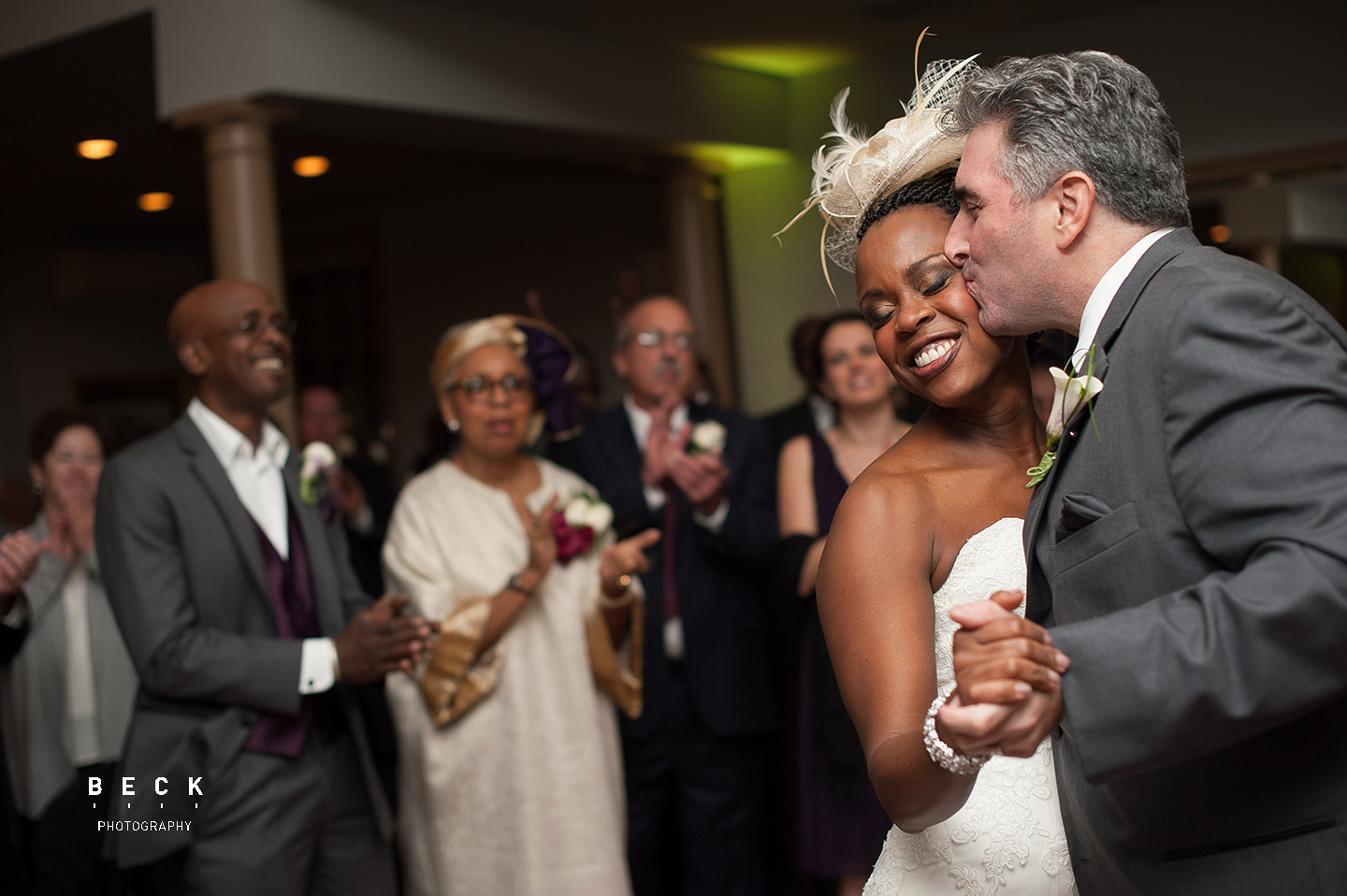 And to keep the first dances going, Matthew had the 3rd First Dance with his mom!