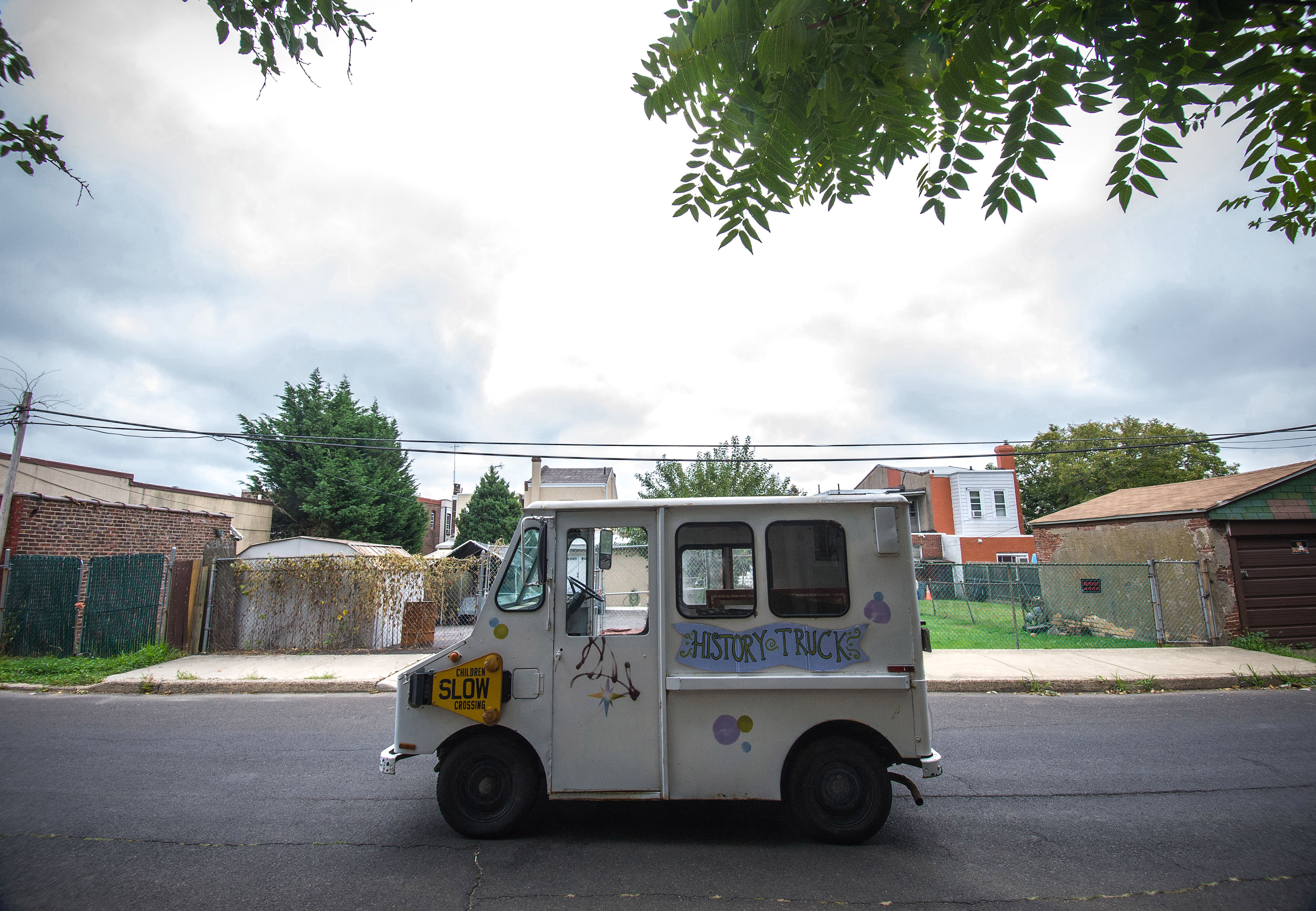 What a great project to receive funding and a great project for me to photograph! Fellow Inliquid member, writer Florence Hsu and I were both contacted by Inliquid to produce a piece for the Barra Foundation website featuring one of the projects they recently funded, The Philadelphia Public History Truck.  Since I am married to a history teacher and served as the past President and Executive Director of West Mt. Airy Neighbors, I was thrilled with this particular match up.  All things I love! Other Barra funded projects documented by Inliquid members will be featured on the site, but ours was the first! A gallery of photos from the entire shoot will be made available on The Barra Foundation site.  Here are a few supporting photos from the story.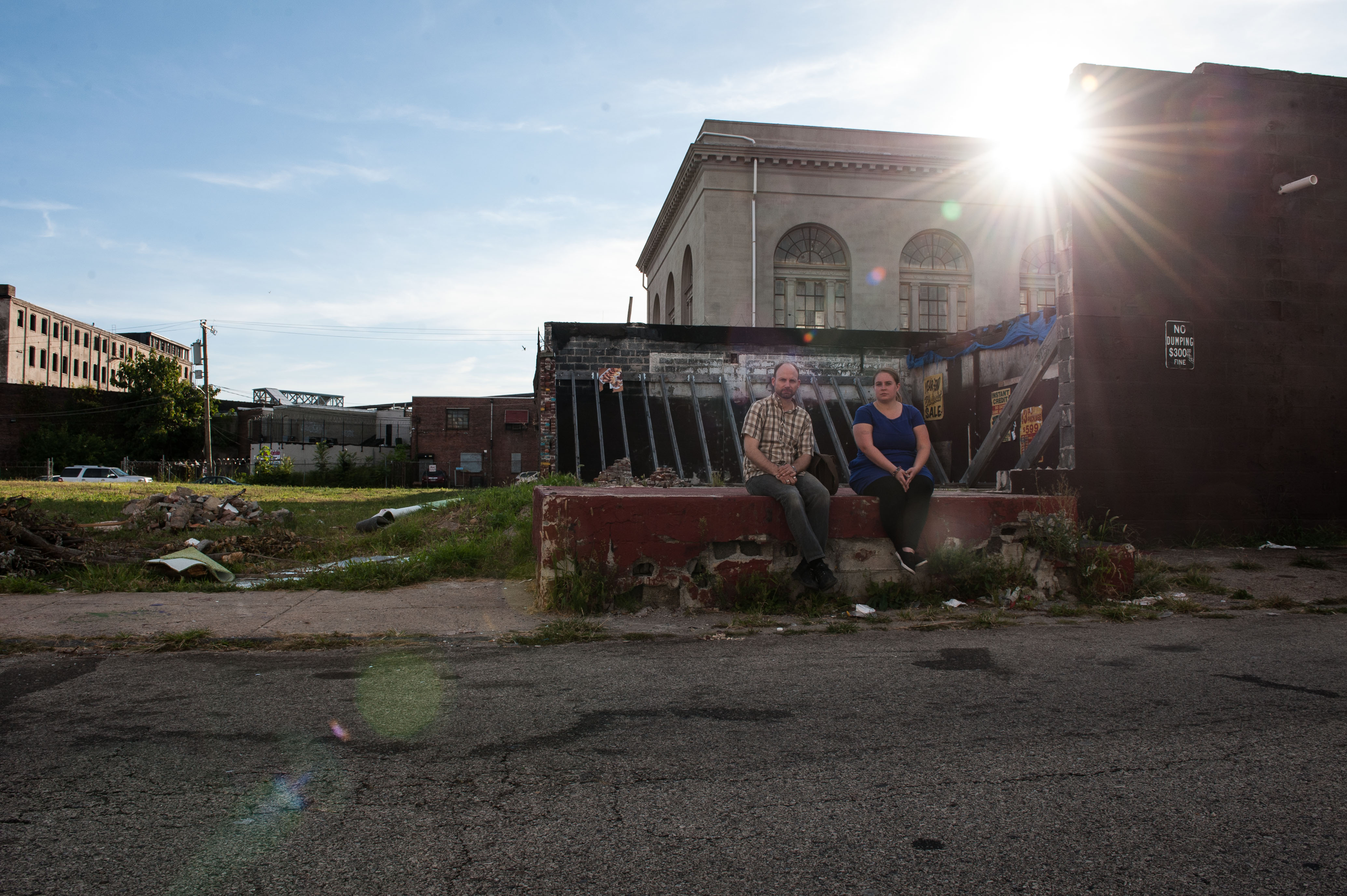 Erin Bernard and Jeff Carpineta sit at the site of the warehouse fire in East Kensington that has become such an important community issue for the neighbors.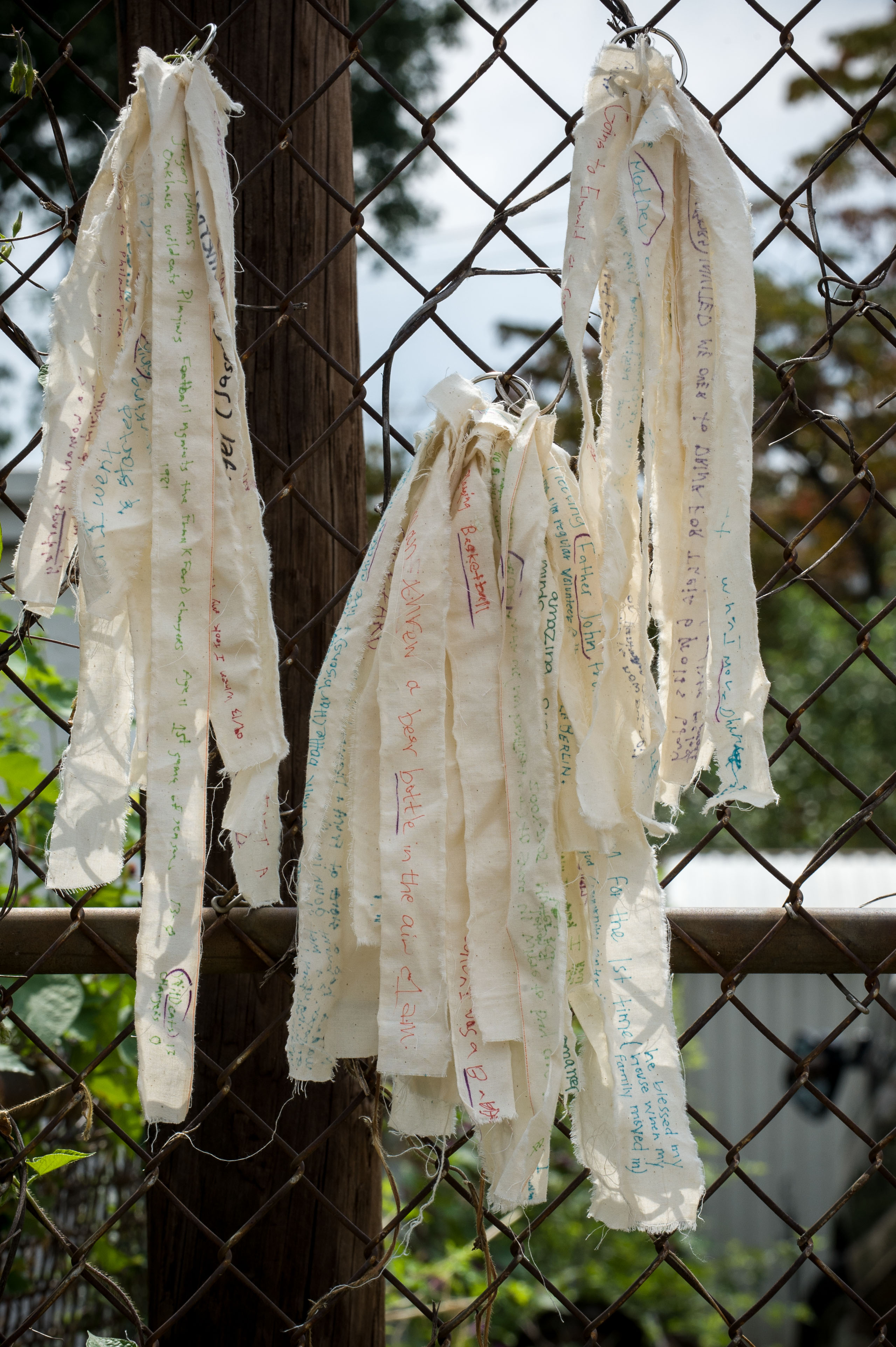 Memory streamers written by the neighbors were part of an exhibit at Little Berlin.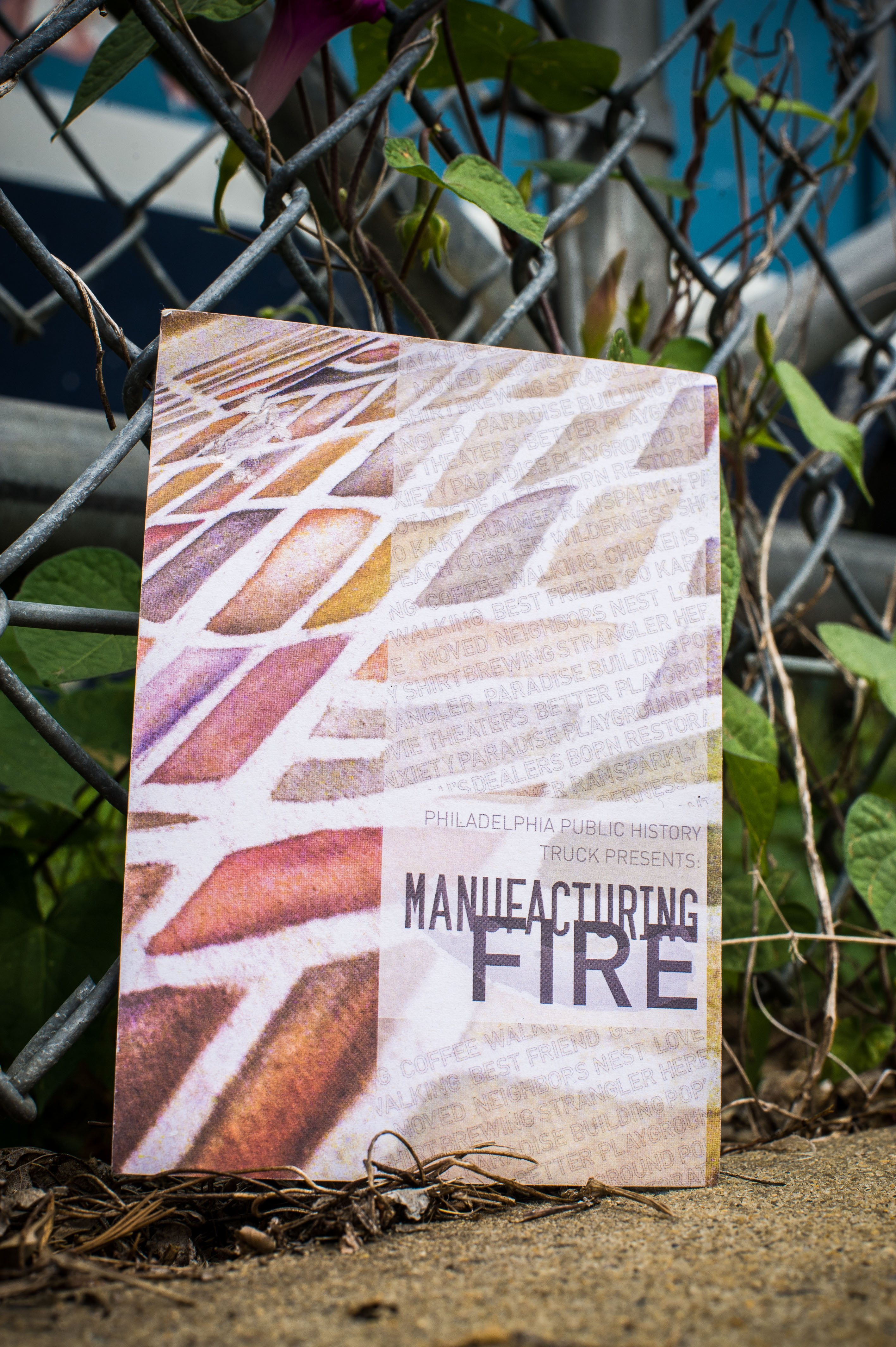 The invitation to the opening of Manufacturing Fire at Little Berlin.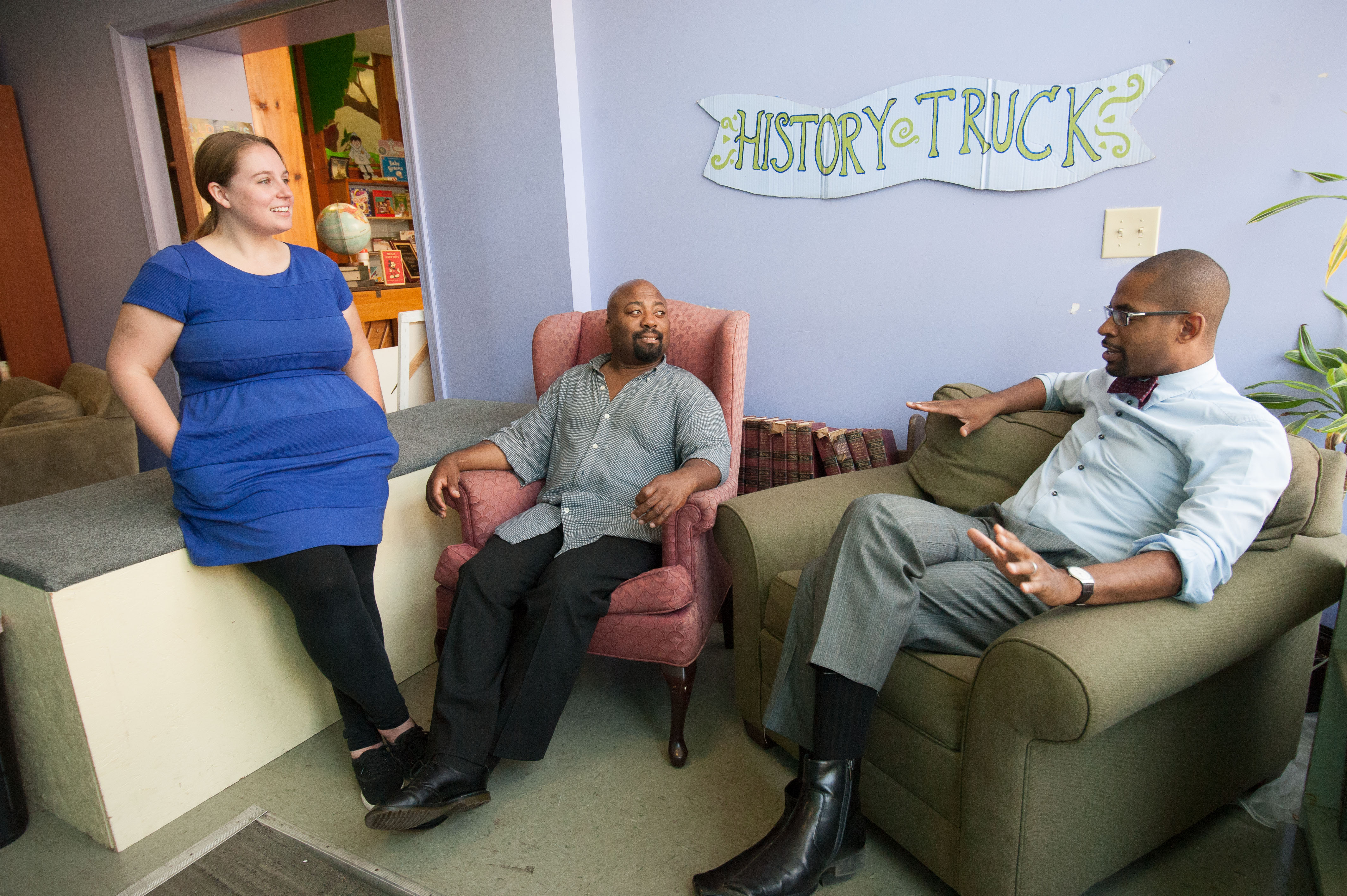 Erin Bernard with artist Theodore and Michael Roberson Reid, the Executive Director of Tree House Books, one of the newer community partners of The History Truck.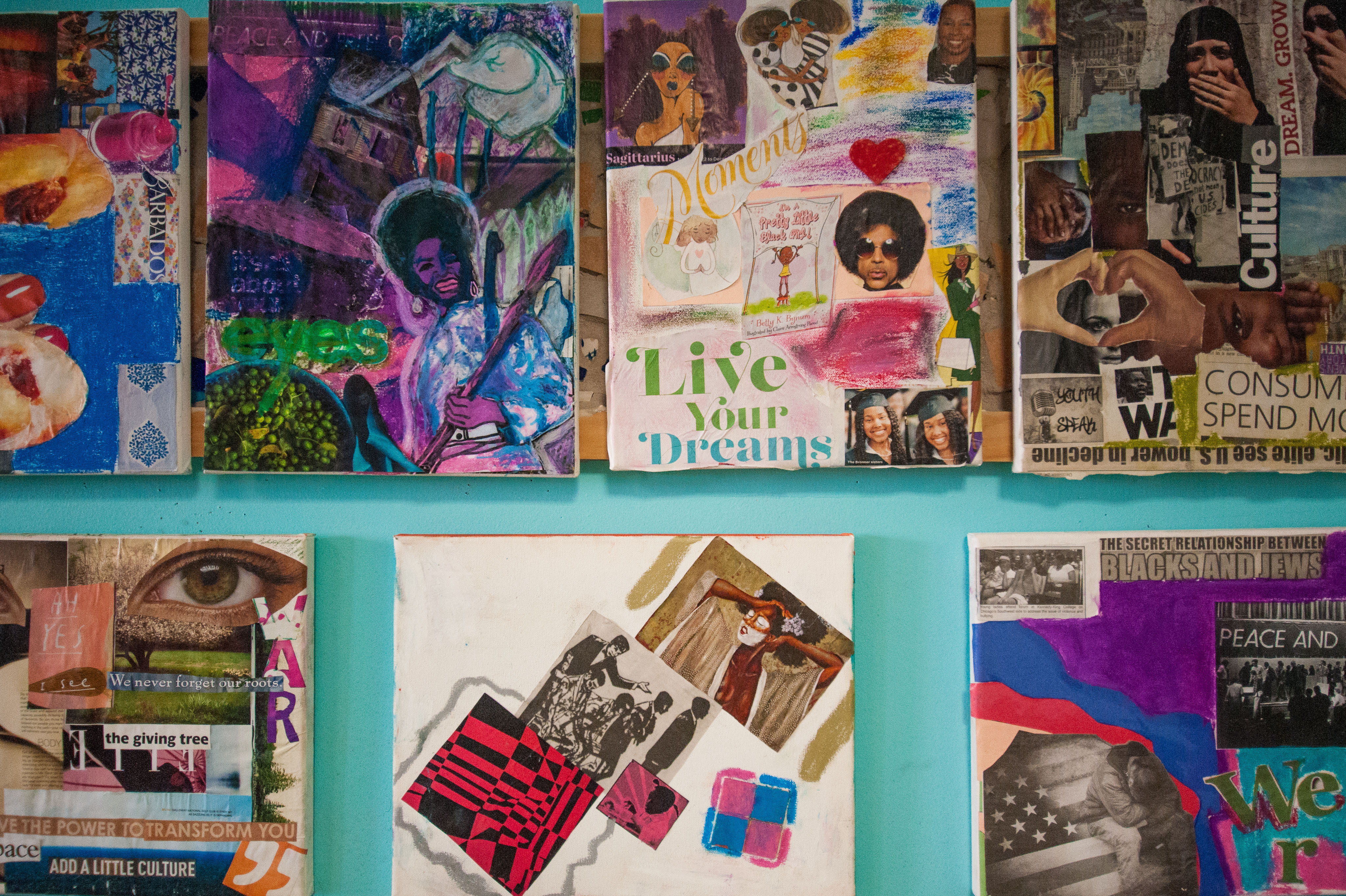 Children's artwork produced during the summer camp at Treehouse Books.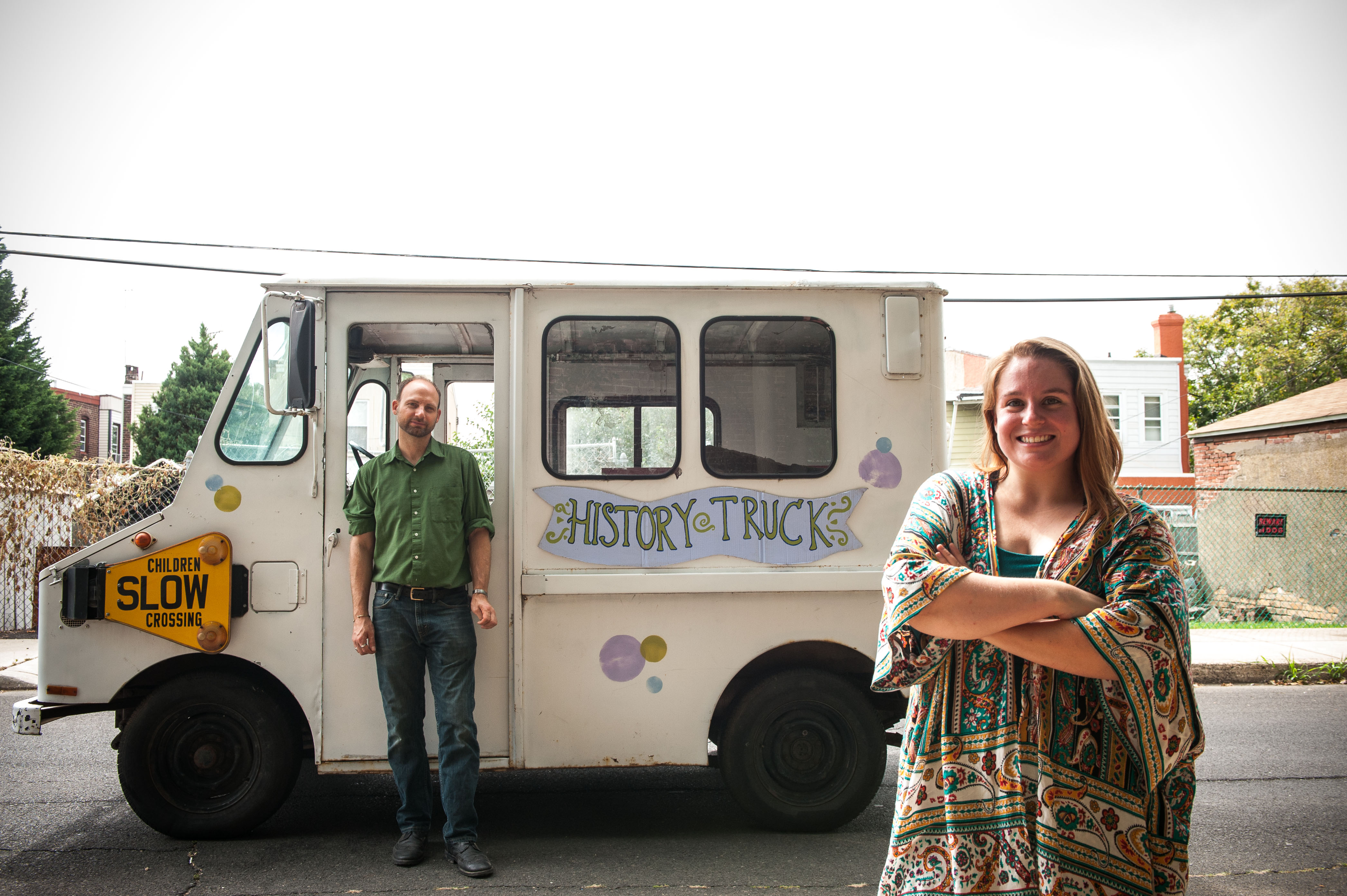 Erin Bernard and Jeffrey Carpineta with The History Truck.