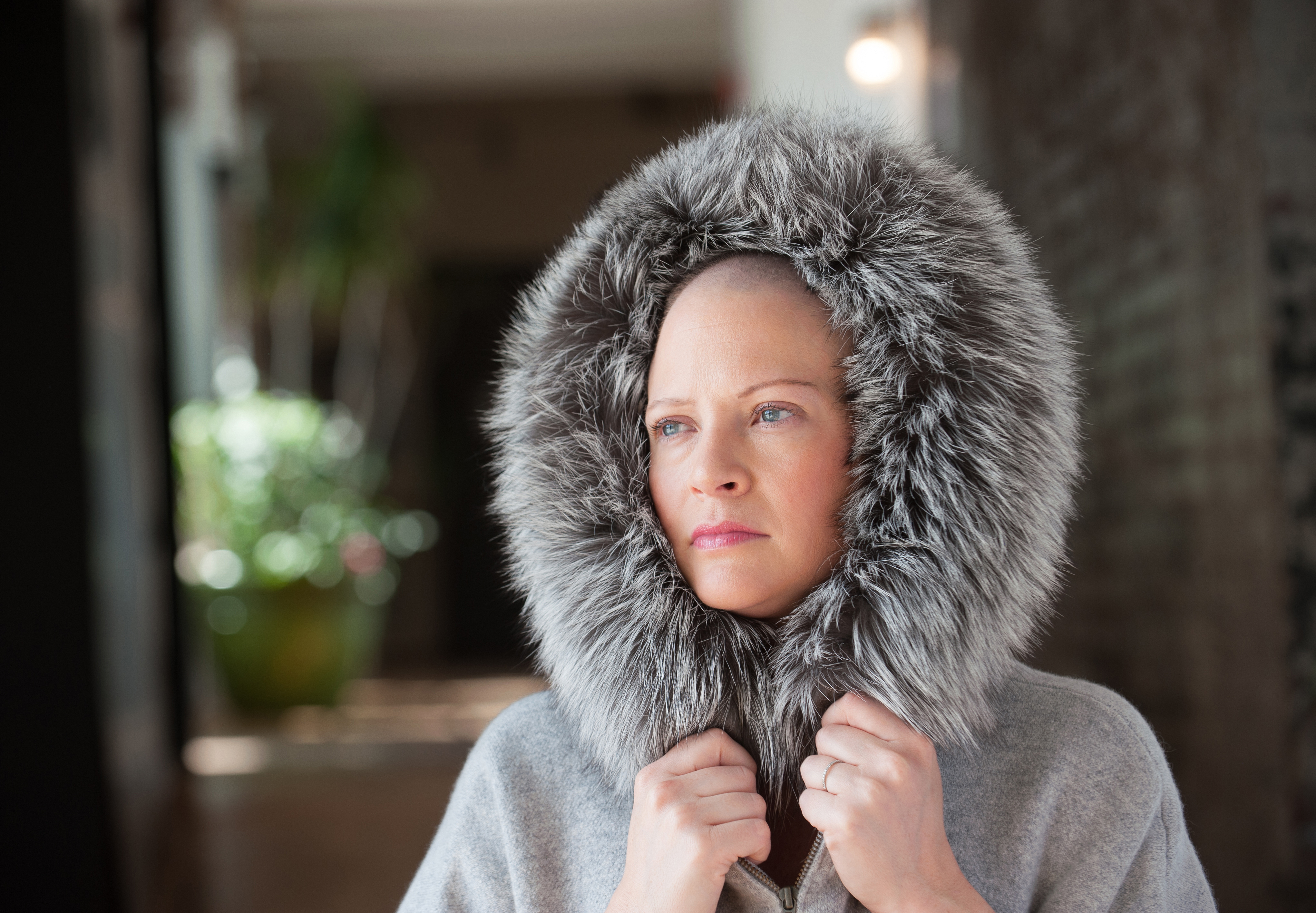 Wearing this cape is Julia, our gorgeous model who is currently going through breast cancer treatment.  She looks stunning posing for an advertisement for Living Beyond Breast Cancer and Cashmere for a Cause.  LBBC recruits their photo shoot models from women and men who are connected with LBBC and going through breast cancer treatment.  It can be a long photo session, starting with makeup and moving to multiple locations. Julia, who is usually on the other side of the camera as a photo director for a local clothing company, stepped right into her role as a model. More photos and details on how your can support LBBC by purchasing this beautiful cape, along with many other cashmere pieces.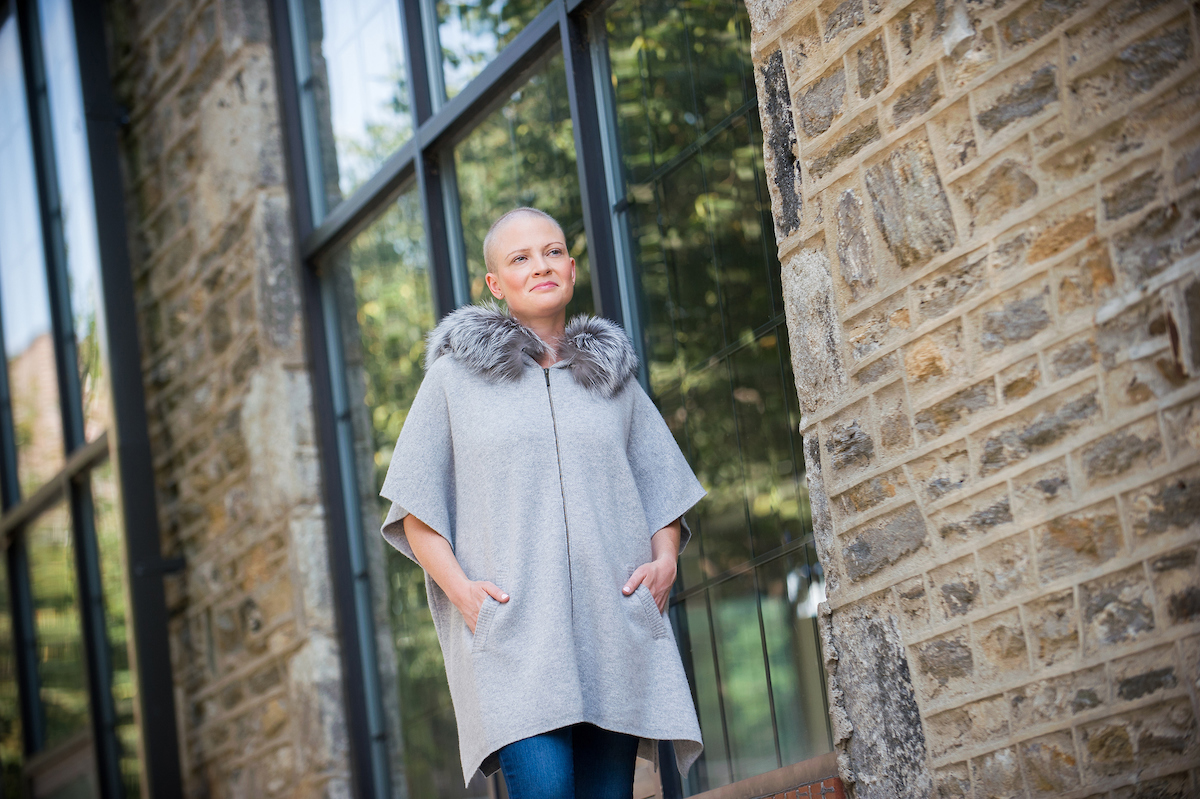 Join us for a special night of shopping while supporting Living Beyond Breast Cancer at Cashmere for a Cause presented by The Cashmere Sale. Be the first to shop the 2017 collection during this exclusive pre-sale shopping night. Enjoy light refreshments, community, and great prices on high quality cashmere. A portion of proceeds from the evening will be donated to LBBC.
Founded and driven by a group of passionate, fashion-oriented women, The Cashmere Sale operates on a simple premise: provide their customers with in-season, high-quality cashmere at irresistible prices.
Where: 8622 Germantown Ave
Philadelphia, PA
When: Thursday, October 26th
6:30-9:00pm
We hope to see you there!